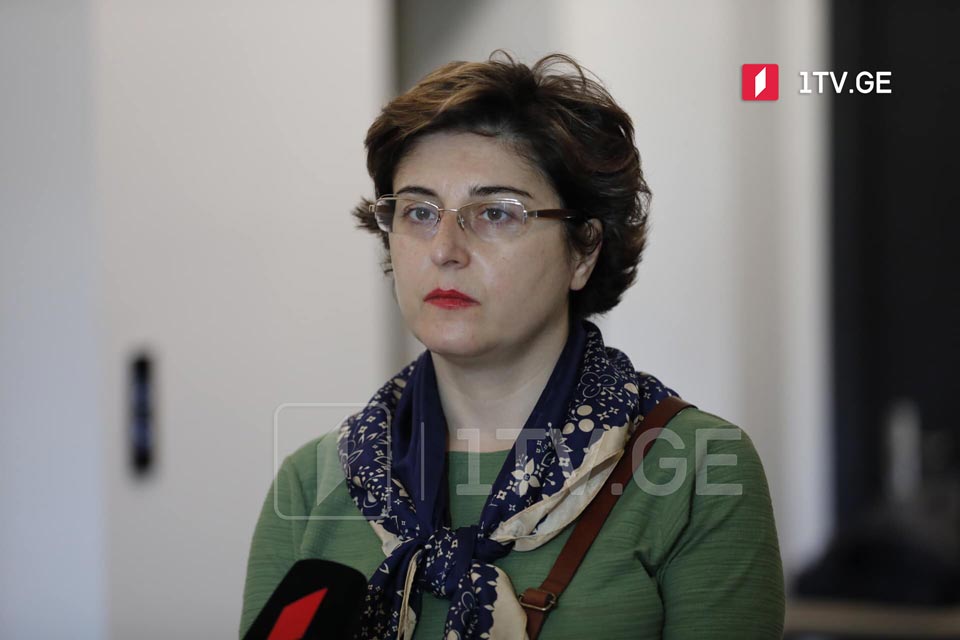 Chairwoman of Republican Party: EU ready to pay imprisoned UNM Chair bail
Chairwoman of the Republican Party Khatuna Samnidze said the main issue regarding the amnesty bill that representatives of the Georgian Dream and opposition failed to agree on is the consent of victims concerning the police officers over the June 20 developments in Tbilisi.
According to Samnidze, the opposition's version of the bill provided the articles about whom amnesty would refer to. She said the bill proposed by the ruling GD party was not clear. It contradicted the spirit of the EU-brokered agreement.
Samnidze clarified that adopting the amnesty bill aimed to release Nika Melia, Chairman of the United National Movement (UNM) party. She said the EU showed readiness during the negotiations to pay bail for imprisoned Nika Melia.
"Melia's consent is needed and now it is upon Nika Melia to accept the bail. Nobody can go against Nika Melia's will," she claimed.
The Chairwoman of the Republican Party said UNM Chair would be released and all points of the EU-brokered agreement would be fulfilled.
"Our western partners will observe the process. They know that the GD will attempt to use all points in its favour and play with the prisoners' emotions. I am sure the west will react," Samnidze claimed.
The Georgian political parties signed A way ahead for Georgia, a compromise document submitted to the parties by the European Council President Charles Michel, at the Orbeliani Palace on April 19.
According to the agreement, the parties address two cases perceived as politicized (Giorgi Rurua and Nika Melia cases), either by an amnesty and/or by taking such steps to produce an equivalent outcome.