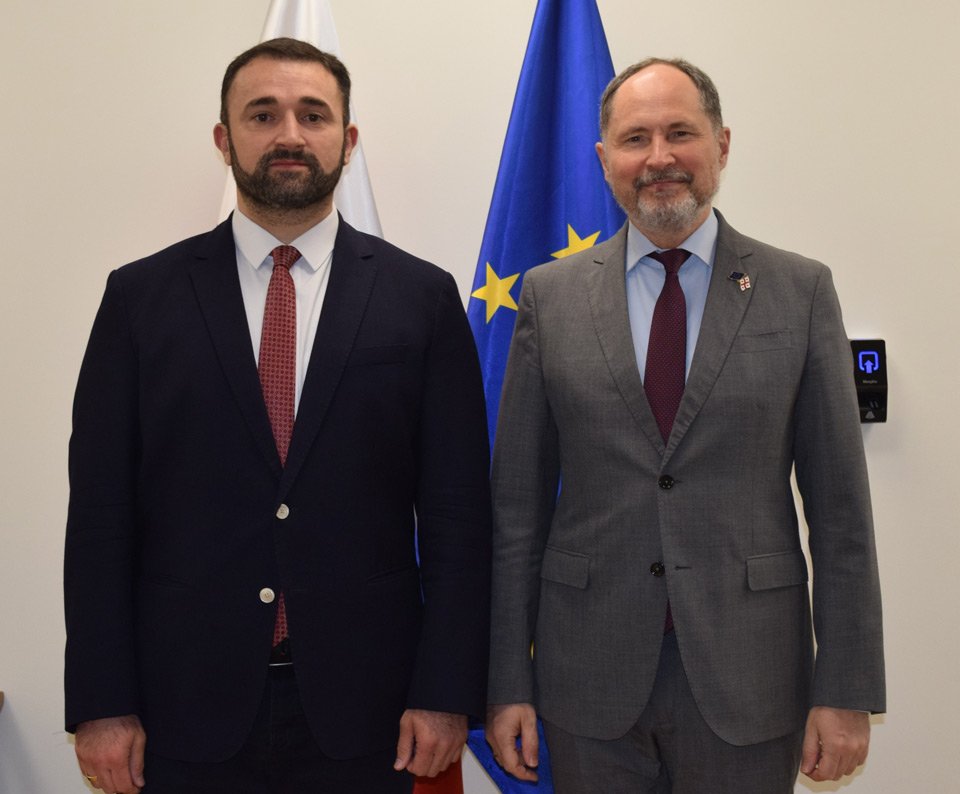 CEC Chair, EU Ambassador discuss election issues
Giorgi Kalandarishvili, Chairman of the Central Election Commission (CEC), met with Pawe Herczyski, Ambassador of the European Union to Georgia.
According to the CEC, the meeting discussed issues related to the April 29 interim elections, the needs and challenges of election administration, the role of observation missions in the process of technology intervention, and the importance of implementing international organizations' recommendations, including the OSCE/ODIR, for the improvement of the election process.
Giorgi Kalandarishvili drew attention to the election administration's efforts to improve communication with the parties involved. According to the CEC chair, the involvement of the diplomatic corps, and international observation missions in the election processes is particularly important.