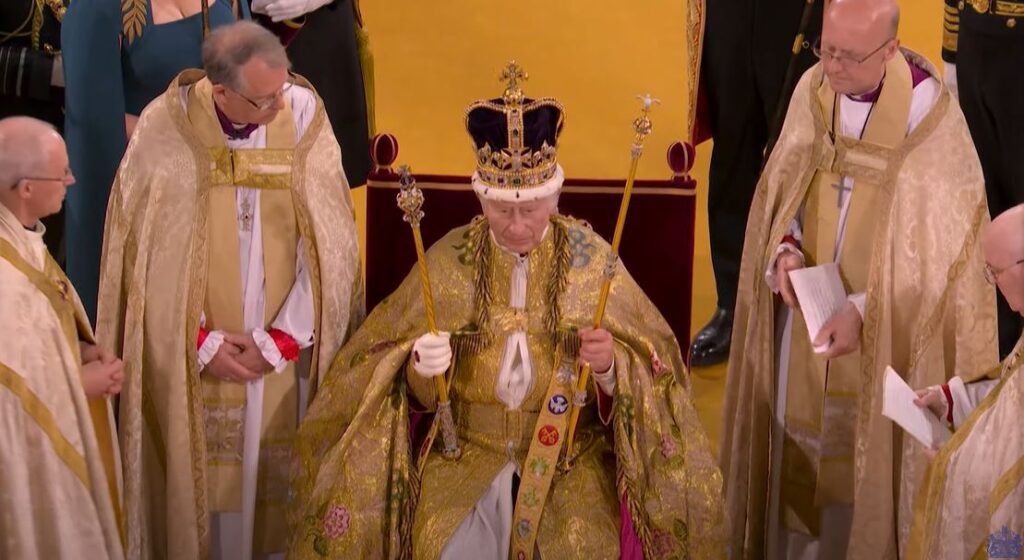 Britain's new King Charles III coronated
Charles, Britain's first new monarch in 70 years, was crowned at Westminster Abbey in London on Saturday, May 6, during an ancient ceremony that incorporated some modern touches, The New York Times reported.
"I come not to be served, but to serve," Charles said in his first remarks of the ceremony, setting the theme for the intimate yet grand proceedings.
The king, 74, was anointed with holy oil, symbolizing the sacred nature of his rule. He was vested with an imperial mantle, and the archbishop of Canterbury placed the ancient crown of St. Edward onto his head.
Charles automatically became king when his mother Queen Elizabeth died aged 96 on September 8, 2022. The coronation, although not essential, is regarded as a hugely symbolic moment that legitimizes the monarch in a public way.