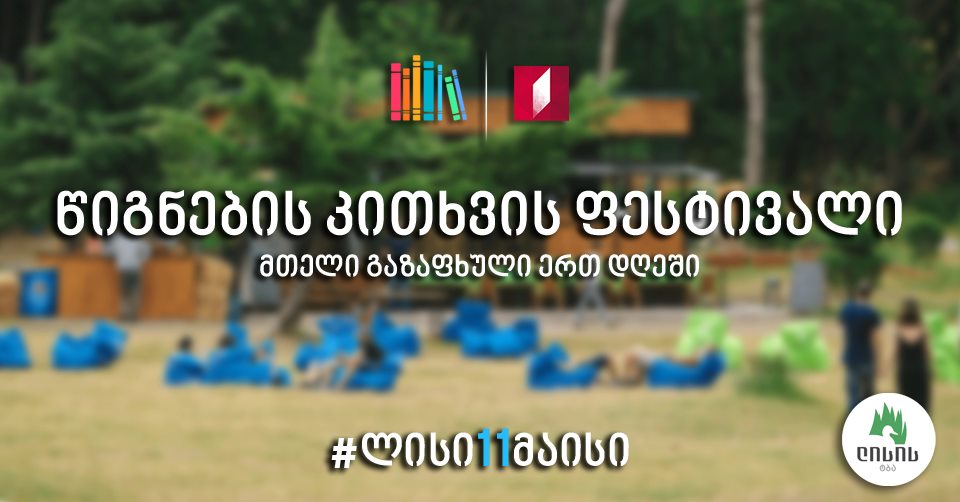 Books Reading Festival will be held at Lisi Lake on May 11
Books Reading Festival will be held tomorrow, on May 11 at Lisi Lake in Tbilisi. The event is organized by the Georgian First Channel project "Bookshelf". The festival doors open at 12:00.
Guests will be able to read in a comfortable environment in nature, visit the "Bookshelf" reading spaces, request or exchange books and get information on literature; In addition, attend master classes, engage in the unprecedented flash mob of book-reading, play the "bookshelf" and win various prizes.
The live concert will wrap up the Books Reading Festival.
Beka Adamashvili, Aleko Shugladze and Levan Gigineishvili will conduct Master Classes. "Ambavi", Luka Zakariadze, "LOUDspeakers" will perform on the stage.
Books Reading Festival will be held annually.
Admission is free.