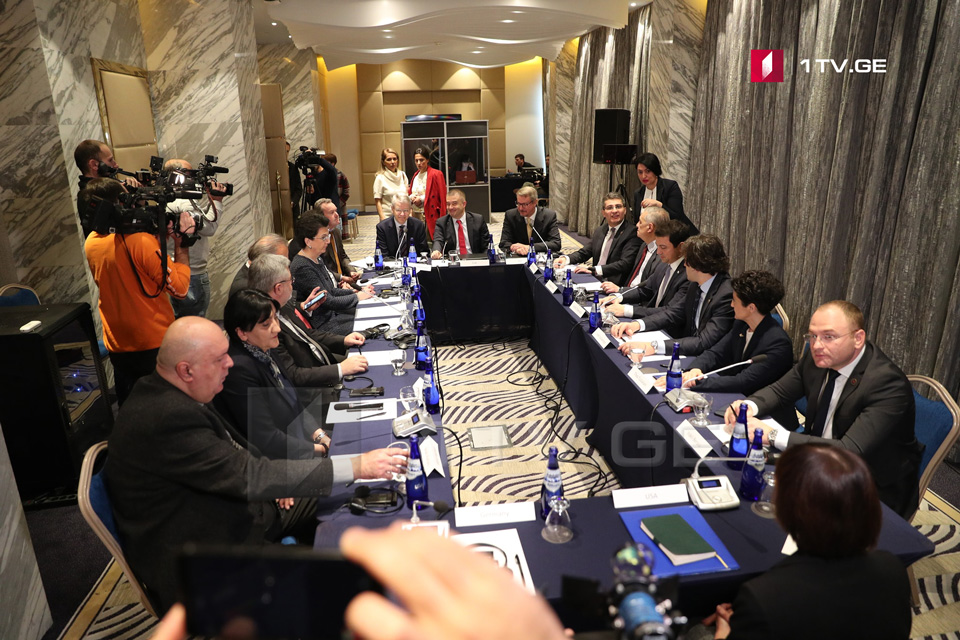 Archil Talakvadze – Today's meeting aims at exchange of arguments between the government and opposition
Today's meeting aims at the exchange of arguments between the government and opposition – Archil Talakvadze, Parliament Speaker told reporters at Biltmore Hotel in Tbilisi where the meeting between representatives of the ruling party and opposition is underway.
According to Talakvadze, although the government called on the opposition for the return to normal political life, the opposition kept on destructive activities. However, as he said, the government is ready to hear the opposition's viewpoints about an election model. "In any case, we will all have to prepare for the 2020 parliamentary elections," Talakvadze said.
The so-called German Model of elections is the main topic for discussions between representatives of the ruling Georgian Dream party and opposition. Representatives of the Diplomatic Corps are attending the meeting.
According to Irakli Kobakhidze, a member of the parliamentary majority, the meeting and discussions take place at the recommendation of Diplomatic Corps accredited in Georgia and international partners.
The Georgian opposition sees the adoption of the German Model of election system as the way out of the current political crisis in the country.
The German Model requires making changes in the Election Code by 76 votes to be approved. The model was first initiated in the Georgian parliament in 2016.
According to Davit Usupashvili, former speaker of the parliament, the German Model will satisfy the demand of the proportional rule of elections and retention of Majoritarian constituencies at the same time.
The European Parliament held a discussion about the ongoing developments of Georgia in the format of the plenary session on November 27. Andrius Kubilius, a Lithuanian politician and a Member of the European Parliament called on the Georgian ruling party and opposition to agree on election system reform.