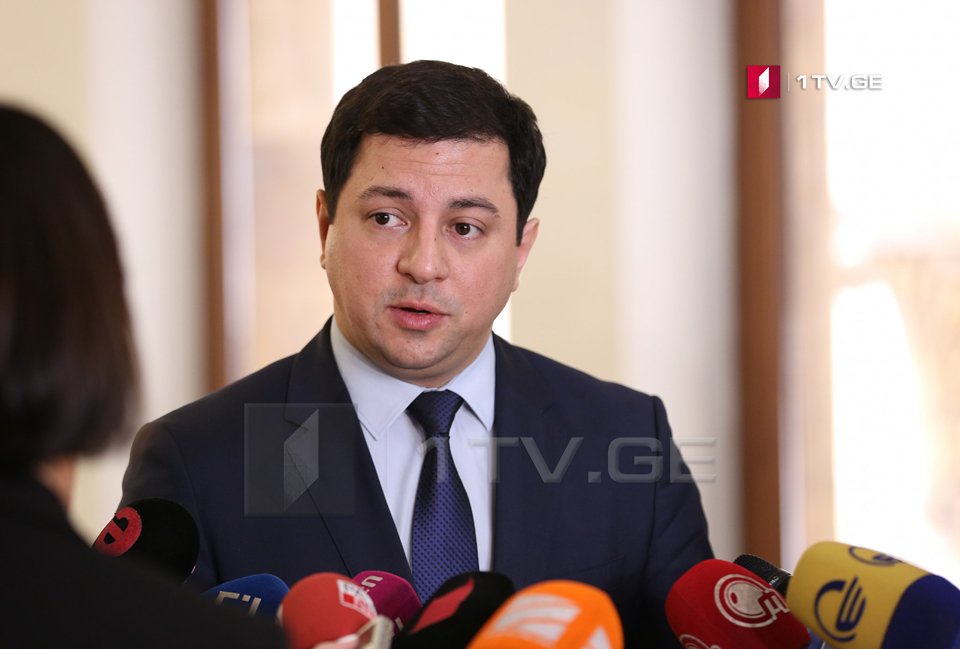 Archil Talakvadze – Main purpose of National Movement is to disrupt elections
The main purpose of National Movement Party is to disrupt elections if the election results and balloting process are not desirable and unacceptable for their political agenda – Archil Talakvadze, Leader of the Parliamentary Majority said at the briefing.
According to Talakvadze, Gega Shengelia, Zugdidi Mayoral candidate of Georgian Dream-Democratic Georgia Party is leading in by-elections based on all internal polls and has all the advantage that explains the circumstance that National Movement calls on their supporters for tension and provocations.
Talakvadze said that Georgian Dream had allied to international election observer organizations to show much effort in monitoring the by-elections that will take place on May 19 in Georgia to exclude subjective aspect.
"Our desire is to hold elections in a free, peaceful and democratic environment. We will not allow anybody to cast shade to the elections in the region where our national interest, as well as public security, is the number one goal," Talakvadze said.