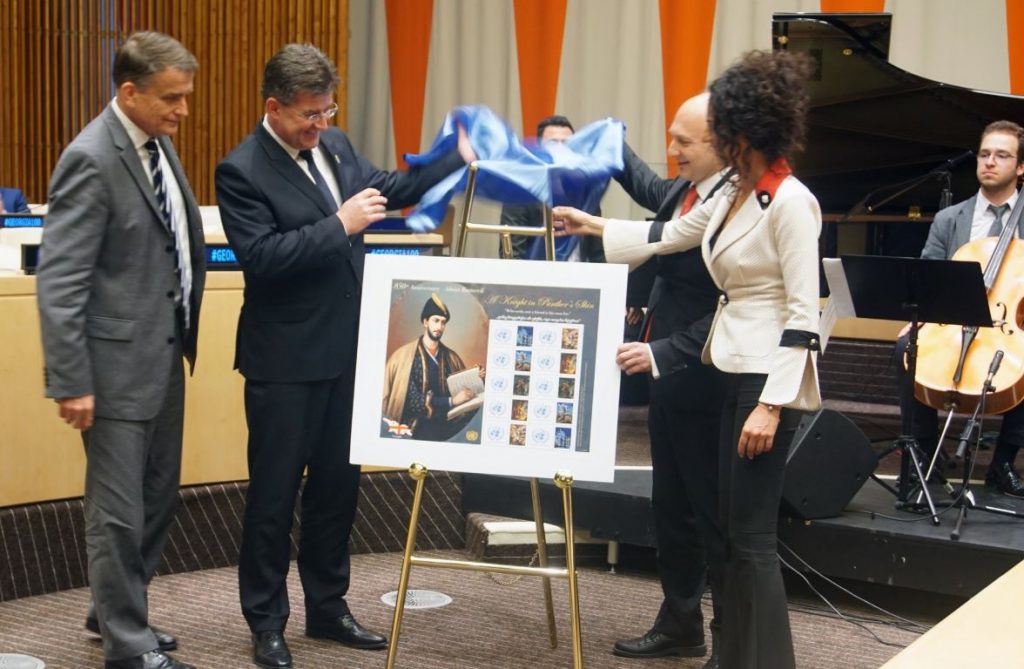 Ambassadors of UN countries congratulate Georgia
Ambassadors of UN countries congratulated Georgia on the 100th Anniversary of establishment of First Democratic Republic of Georgia.
The Ambassadors reacted to the activity held at the United Nations through social network. A presentation of Shota Rustaveli post mark was held at the United Nations. The mark was printed by UN Post Administration and was dedicated to the 850th jubilee of the prominent Georgian poet.
"There is a lot to celebrate tonight. First, the statehood of Georgia. And, secondly, the work of Rustaveli – who played a major role in shaping Georgian literature and poetry," Miroslav Lajčák, President of the 72nd Session of the UN General Assembly wrote.