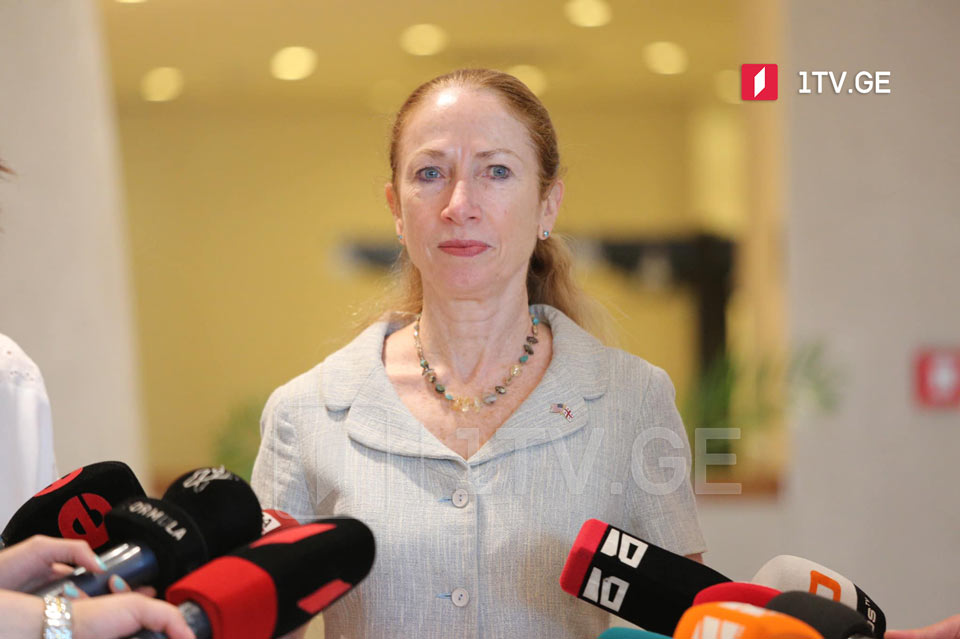 Ambassador Degnan: It is clear which side Georgians take in solidarity with Ukraine
US Ambassador to Georgia Kelly Degnan said it is clear which side Georgians take when they extend "generous" humanitarian assistance to the people of Ukraine, which fights for sovereignty, territorial integrity and identity.
Georgians, according to the Ambassador, have a deep experience of Russian aggression.
"I think it is clear the side that the people of Georgia have taken in solidarity with the Ukrainian people. Ukraine is fighting for its sovereignty, its territorial integrity, it is fighting for its existence as a country, as an identity of its people.
All these Georgians know deeply from their own experience of Russian aggression with Russia's trying to take your own identity, your territory and sovereignty away.
So, when the people of Georgia extend their generous humanitarian assistance and support to the people of Ukraine fighting for their country and identity, we know clearly which side the people of Georgia are," the Ambassador said.