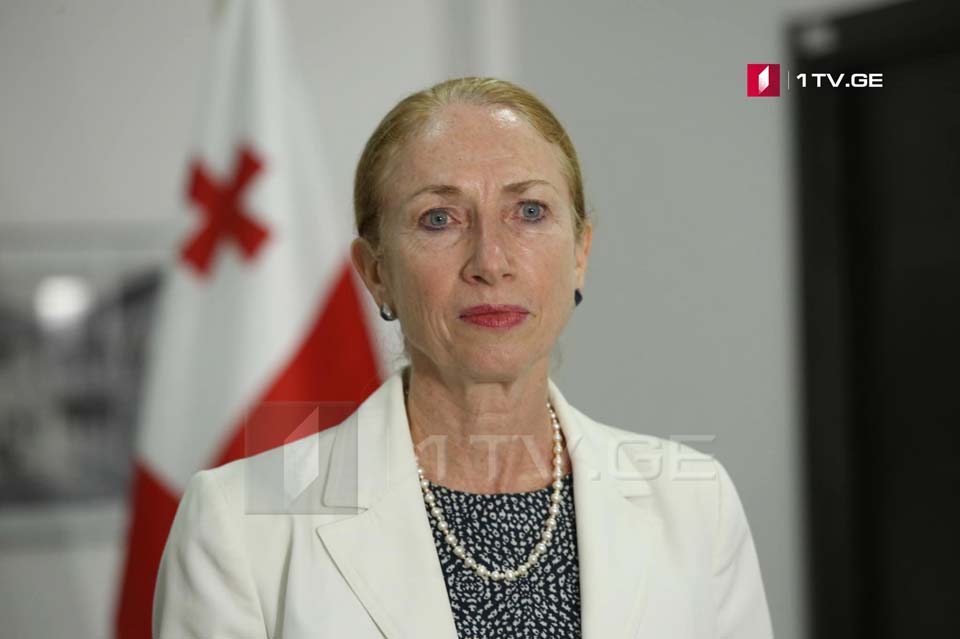 Ambassador Degnan hopes UNM to enter Parliament
US Ambassador to Georgia Kelly Degnan hopes the opposition United National Movement (UNM) party will enter the Parliament shortly.
The Ambassador believes "it will be in Georgia's best interest if the ruling party and the opposition in good faith work together to adopt initiatives and implement initiatives that are in this country's best interest. "
"The United States has been encouraging all of the parties, especially the UNM to enter Parliament since the Parliamentary elections because we are convinced that the place to advocate for your interests and your beliefs is inside the Parliament. Use the democratic institutions that Georgia is trying to build and create a representative Parliament that reflects the diversity and the views of all Georgia's citizens, so we would sincerely hope that UNM will come in the Parliament and once in Parliament we will be thrilled to see the ruling party and the opposition work together on initiatives that are in the best interest of this country. This will take negotiation, this will take time, this will take back and forth, but that's how they function," Kelly Degnan underscored.