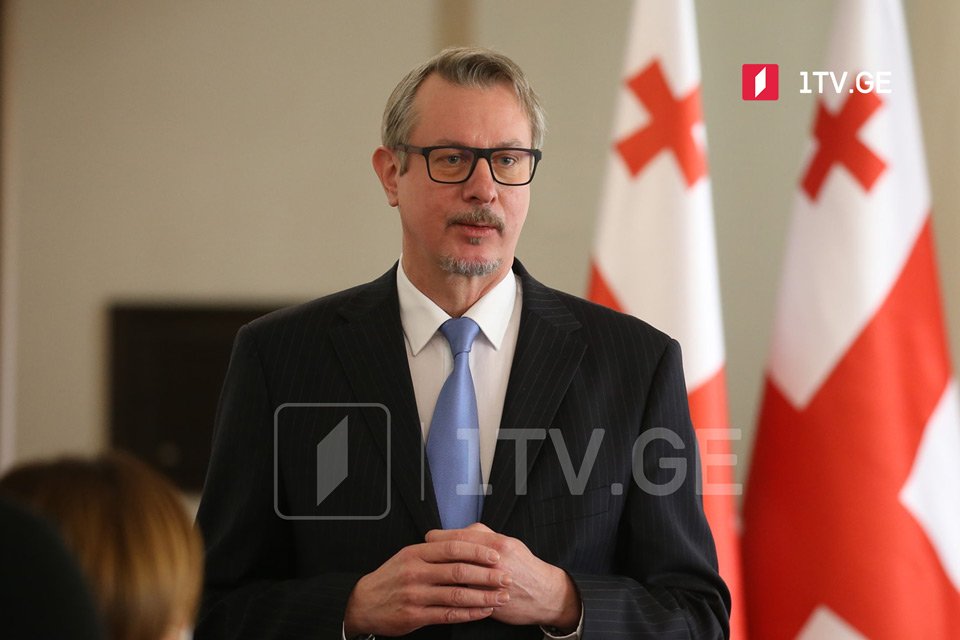 After receiving answers to second part of Questionnaire, ball to be in court of European Commission, Ambassador Hartzell says
After receiving answers to the second part of EU Accession Questionnaire, the ball will be in the court of the European Commission, EU Ambassador to Georgia, Carl Hartzell said.
"I will be expecting to receive the answers to the second questionnaire, which means that after that the ball essentially will be in the court of the European Commission, which will then have to draft its opinion to be submitted to member states in the European Council", said the Ambassador.
Georgia will submit the second part of the EU Accession Questionnaire to the European Commission on May 10.
On May 2, Georgian Prime Minister Irakli Garibashvili submitted the first completed part of the EU questionnaire to EU Ambassador Carl Hartzell.
After accepting the completed questionnaire, the European Commission will prepare its assessment and refer it to the Council of the European Union afterward, which likely makes a relevant decision in late June.