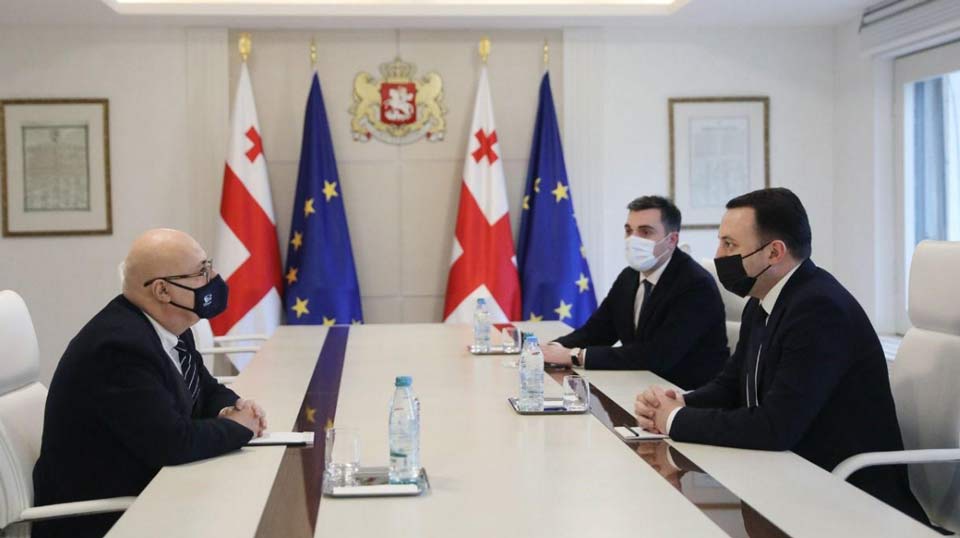 Georgian cultural centre to open near River Jordan
Through the joint efforts of Georgian Prime Minister Irakli Garibashvili and Catholicos-Patriarch of All-Georgia Ilia II, 4,000 m2 near the Jordan River, the place of the Savior's baptism, has been granted to Georgia, the government's press service has said.
The Head of Government expressed his deepest gratitude to the King of Jordan and His Highness Prince Ghazi for this momentous decision, also pointing out the exceptional cooperation between Georgia and the Hashemite Kingdom of Jordan.
According to Irakli Garibashvili, "this marks an event of tremendous significance when, 300 years later, Georgia is returning to the Holy Land."
Zaza Kandelaki, Ambassador of Georgia to the Hashemite Kingdom of Jordan, briefed the Prime Minister on the location of the land, and the state of affairs on the ground, adding that an official ceremony of handing over the 4,000 m2 parcel of land near the River Jordan to Georgia will be held in near future.