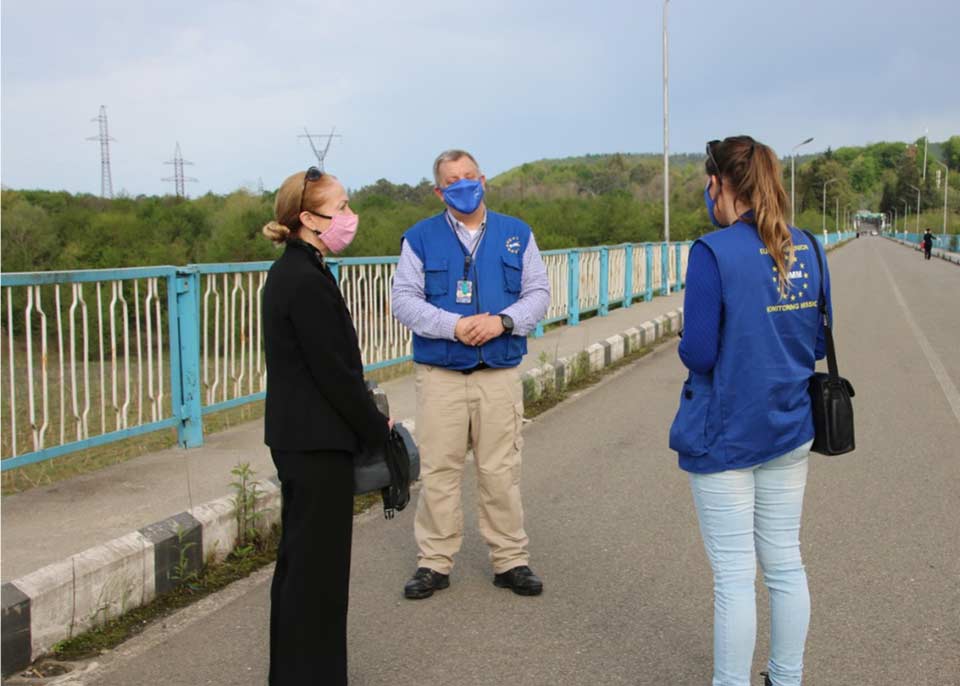 US Ambassador observed the Enguri Bridge checkpoint
US Ambassador to Georgia, Kelly Degnan observed the Enguri Bridge checkpoint alongside the EU Monitoring Mission in Georgia on Thursday.
The visit provided a first-hand look at the detrimental impact the continued occupation has on life near the Administrative Boundary Line (ABL) and demonstrated continued U.S. support for Georgia's territorial integrity, the Embassy reported.
At Rukhi Hospital, Ambassador heard from medical personnel how support from the Embassy's Office of Defense Cooperation is helping them treat COVID-19 patients from Samagrelo and Abkhazia. Ambassador Degnan met with local residents at Rukhi Public School and listened as people young and old described how restrictions to crossing the ABL disrupt their lives, work, and studies, Embassy noted.
In a meeting with local organizations trying to address the unique challenges of this region, she discussed the importance of the humanitarian corridor to help residents of Abkhazia reach critical services, and potential areas for further cooperation with the United States to support communities on both sides of the ABL, Embassy added.