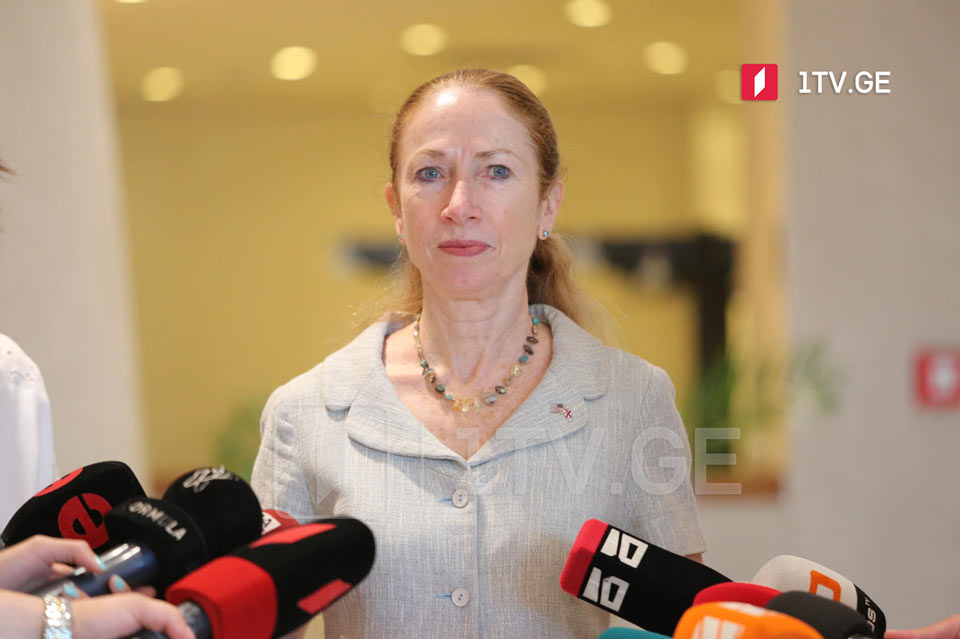 US Ambassador: No clear consequence to violence may incite more violence
US Ambassador Kelly Degnan called on the Georgian government to investigate thoroughly the July 5-6 violence during anti-Tbilisi Pride rallies in Tbilisi. She said no consequence or clear message that violence is unacceptable could incite or lead to more violence.
"Violence is unacceptable. There needs to be a very clear, strong message from the Georgian authorities that there are consequences for those who incite violence, for those who violently attack citizens, who are peacefully exercising their constitutional rights.
If there are no clear consequences and a very clear message that violence would not be tolerated, it is the invitation to more violence. And that is the fundamental responsibility of any government to provide a safe and secure environment for their citizens to exercise their constitutionally protected rights," Kelly Degnan claimed.
Fifty-five persons, among them fifty-three media representatives, were assaulted by the far-right mobs that protested LGBTQ+ community-organized Pride Week on July 5.