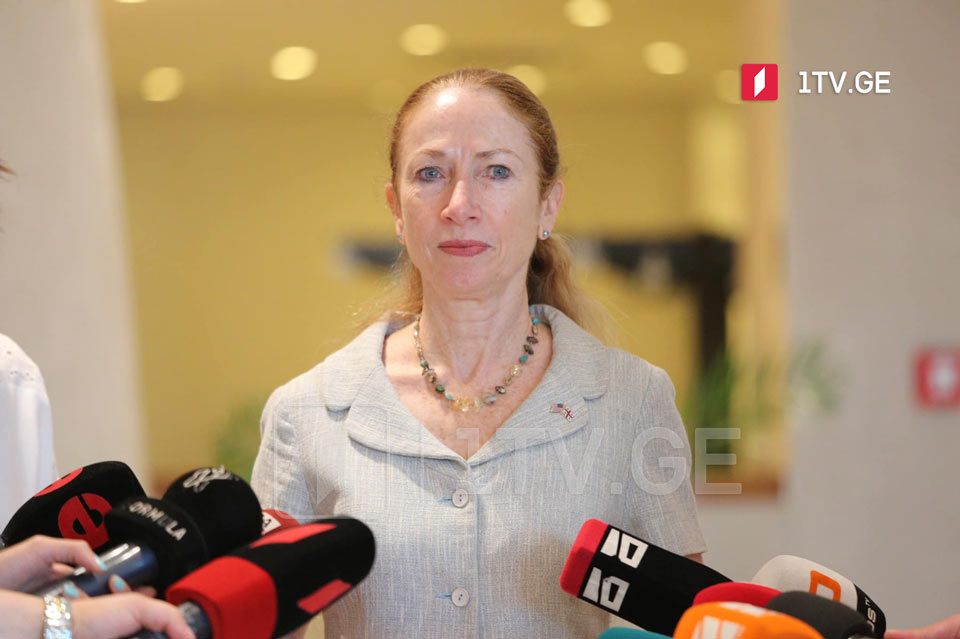 US Ambassador disapproves continued process of judge appointment
US Ambassador to Georgia Kelly Degnan disapproved of the continued appointment of judges of the Supreme Court of Georgia. According to her, this happens against the fact when Georgian political leaders and international experts agreed that judicial reform needs much work to ensure a transparent and accountable court system in Georgia.
"We are very disappointed that this continues to go forward. Georgia's leaders have agreed that there is a need to continue the judicial reform that Georgia has been doing for the last fifteen years. They negotiated and agreed on a roadmap for judicial reform in the April 19th Agreement—that remains a very useful roadmap—every element in that is based on the recommendations of international and domestic legal experts, many of those, the Venice Commission recommendations, were requested by parliament, so these are in fact international recommendations in line with international legal standards that parliament itself requested.
So, it is puzzling why these appointments continue to go forward when Georgia's leaders have acknowledged that there is more work to be done to ensure a transparent, accountable, merit-based judicial system. That's what the people of Georgia deserve. And we have, I think, been very clear in our statements in saying: please do the work that's necessary to know how best to improve Georgia's judicial system, how best to ensure that there is transparency, accountability, and merit-based, impartial decisions by Georgia's judicial system," the Ambassador said.
According to the US Ambassador, a fair and transparent court is significant for investors in case they need to solve business-related disputes.
"Here today, talking with the American Chamber of Commerce, I think, we see a perfect example of why that is so important, because business investors, especially foreign investors, want to know that there is a level playing field when they come in to invest in businesses in Georgia.
They want to know that their contracts will be upheld in an impartial courtroom and that there will be a transparent legal process if they have any kind of dispute. If they don't have that, if they don't see that that exists in Georgia, they are going to invest elsewhere. We are working very hard at the United States Embassy to try to increase investment in Georgia, to stimulate the economy, and generate good jobs for the people of Georgia, a key element in that is a fair, impartial, transparent judicial system," Kelly Degnan said.