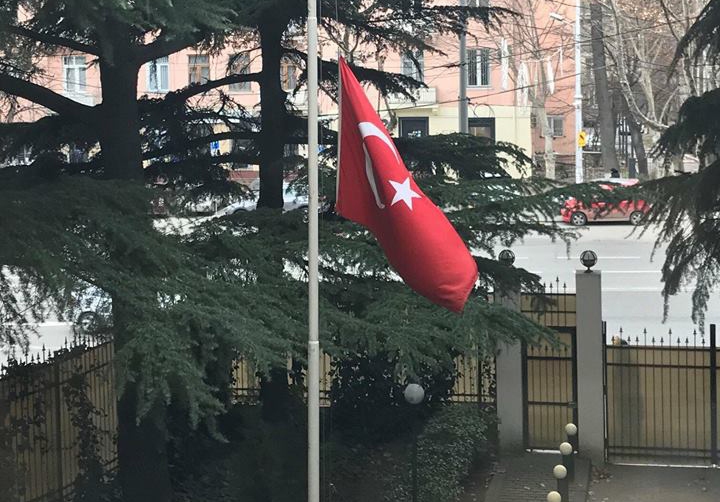 Turkish Embassy in Georgia releases information about fake pages detected on social media
Embassy of Turkey in Tbilisi releases information about the detection of fake pages on social media created for provocative purposes.
According to the embassy statement, fake Facebook pages are created under the name of Turkish Defense Minister Hulusi Akar.
"Provocative fake Facebook pages have been opened using the name of Turkish Defense Minister Hulusi Akar. The fake pages release false information about the Turkey borders" – reads the statement of Embassy.
So far, the following fake pages have been identified:
Türkiye Cumhuriyeti çatısında; Türkiye – Azerbaycan – Macaristan-Nahcivan – Pakistan-Türkmenistan-Özbekistan-Tacikistan-Kirgizistan – Kazakistan-Mogolistan Birleşik Devletler olucak.. MSB Hulusi Akar

Posted by MSB Hulusi Akar on სამშაბათი, 15 ოქტომბერი, 2019
"Please do not rely on the provocative posts and information released by fake accounts and check the information on the official social pages of President of the Republic of Turkey, the Ministry of Foreign Affairs, the Ministry of National Defense and the Embassy" – the statement reads.