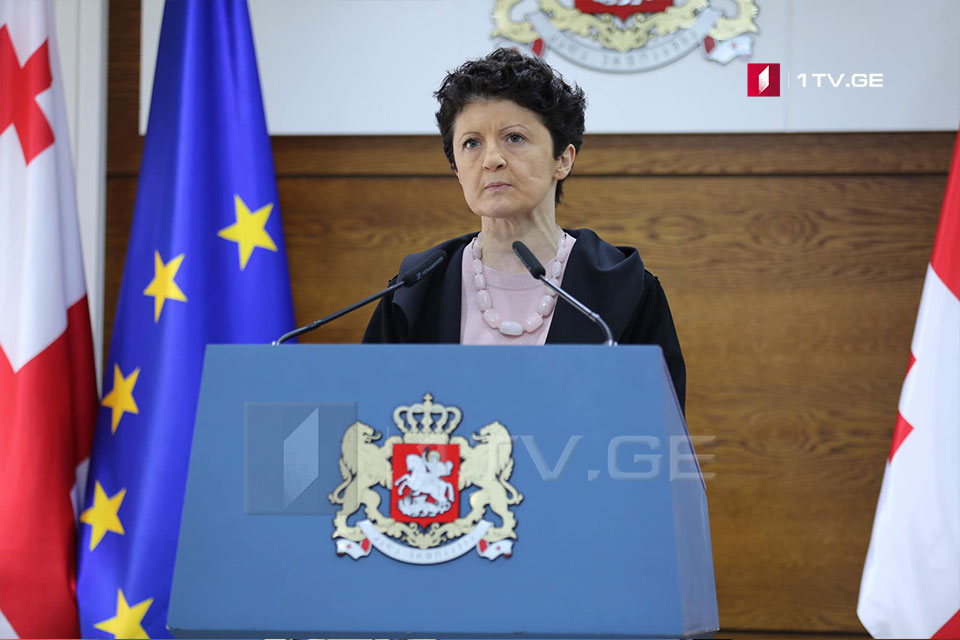 Tea Tsulukiani: National Movement and Saakashvili have exhausted resources, so someone is trying to get back to the rhetoric of July 2012 through lobbyists that as if Georgian Dream, our leader, we are all Putin's agents
We remember similar "surveys" and "reports" in 2012, in which it was written that the Georgian Dream was Putin's agent, that Bidzina Ivanishvili under the instruction of Putin was distributing refrigerators and televisions for gaining power, – the Deputy Prime Minister, Justice Minister, Tea Tsulukiani, said in response to a question of journalists about the report by the U.S. Republicans study Committee.
According to the Minister of Justice, the National Movement has practically exhausted the resources inside the country and is doomed to failure.
"National Movement, Mikheil Saakashvili have practically exhausted their resources in the country and are doomed to failure. So someone, through lobbyists, is trying to get back to the July 2012 rhetoric that the Georgian Dream, our leader, we all are Putin's agents. All this is ridiculous and not serious,"- said the Deputy Prime Minister.
According to Minister, Bidzina Ivanishvili is the guarantor of Georgia's sovereignty, independence, and stability.