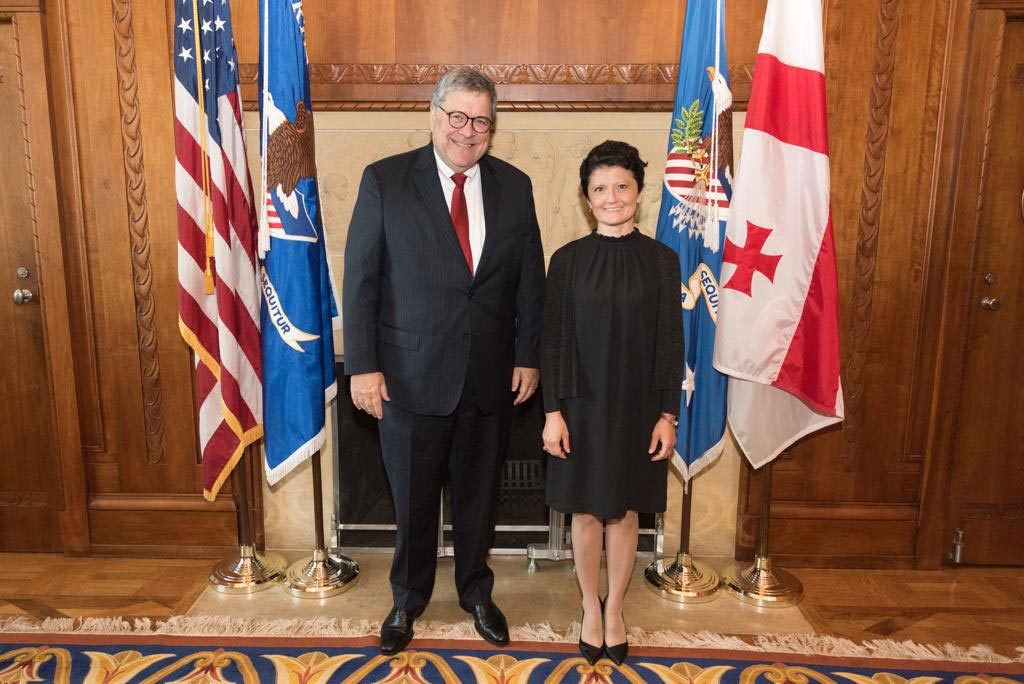 Tea Tsulukiani met US Attorney General William Barr
Within the official visit to the United States, the Georgian Justice Minister Tea Tsulukiani met with US Attorney General William Barr. The meeting was attended by the Deputy Minister of Justice, Head of Special Penitentiary Service Giorgi Pataridze and Ambassador of Georgia to the United States David Bakradze.
The Minister of Justice of Georgia expressed gratitude to the US Department of Justice for its support in the fight against domestic violence, organized crime, human trafficking, and corruption in Georgia; For efforts of the US Department of Justice to support the juvenile justice system, penitentiary and law enforcement agencies.
Tea Tsulukiani spoke about the reforms implemented in Georgian penitentiary system and emphasized the importance of bilateral cooperation in the field of extradition.
Justice Minister Tea Tsulukiani and Attorney General William Barr signed a joint statement reaffirming the partnership between the US Department of Justice and the Ministry of Justice of Georgia.