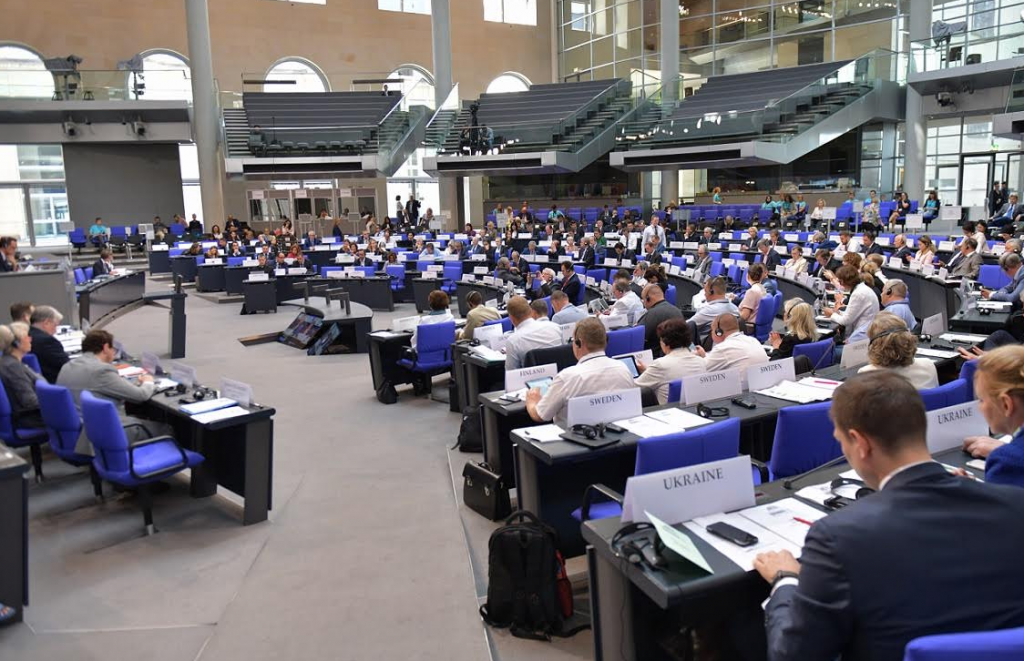 Resolution "Ten Years After August War" adopted by OSCE PA
Resolution "Ten Years After August War," prepared by Georgia, was adopted during the session of the Parliamentary Assembly of Organization for Security and Cooperation in Europe (OSCE PA) with majority of votes.
The resolution was initiated by Sopo Katsarava, Chairwoman of the Georgian Parliamentary Foreign Affairs Committee – Press Service of Georgian Parliament reports.
Katsarava thanked delegations of co-initiators of the resolution: US, Canada, Germany, Norway, France, Spain, Latvia, Lithuania and Romania for support.
Based on the resolution, OSCE PA condemns murder of Davit Basharuli, Giga Otkhozoria and Archil Tatunashvili and calls on Russia for not impeding to ongoing investigation. The Assembly also urges Russia for fulfilment of obligations taken under August 12, 2008 Truce Agreement.
The text of the resolution also focuses on harsh violation of human rights of locals residing across Georgia's occupied territories and places accent on the necessity to admit international observers onto the territories. The resolution also mentions the Georgian governmental initiative "A Better Step for Better Future."
Representatives of the Russian delegation did not attend the voting process.