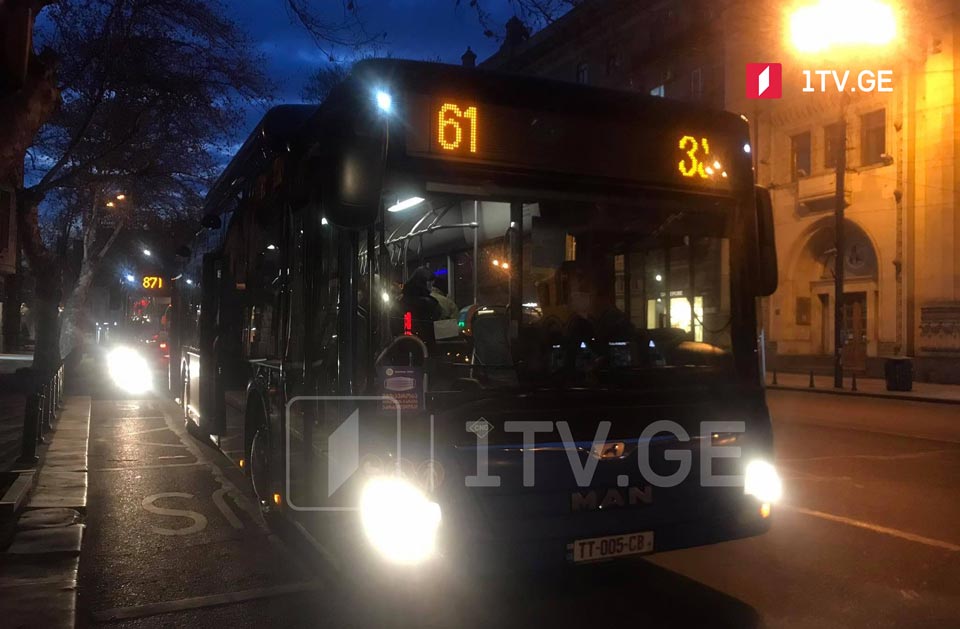 Public transport resumes in Georgia
Public transport recommenced service throughout Georgia on Monday.
Busses, minibusses, and underground will operate in Tbilisi till 9 pm every day except for weekends.
Wearing a face mask during a journey is mandatory. Police will handle facemask rule breaches in public transport.
Effective February 8, private vehicles will not be allowed to drive on bus lanes.
Earlier today, open and closed markets also reopened in Georgia.