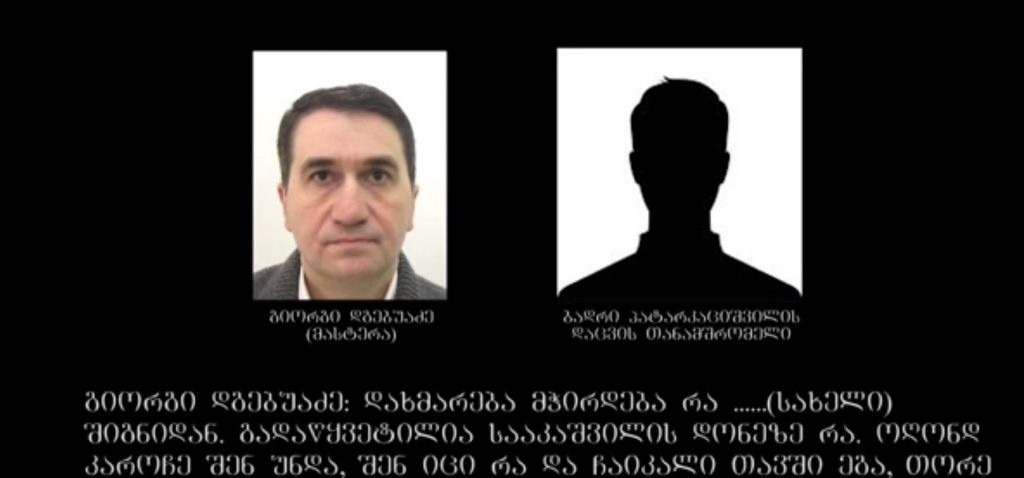 Prosecutor's Office – Giorgi Dgebuadze admits that Badri Patarkatsishvili's murder was sanctioned by Mikheil Saakashvili
Giorgi Dgebuadze, former official of Constitutional Security Department (CSD) of Ministry of Internal Affairs (MIA) nicknamed Mastera confirmed in an audio recording of a telephone conversation held between him and a security officer of the deceased business tycoon Badri Patarkatsishvili that Patarkatsishvili's murder was sanctioned by ex-president Mikheil Saakashvili.
Georgian Chief Prosecutor's Office released the audio recording of the conversation held between Dgebuadze and Patarkatsishvili's security officer dated to February 4, 2007. The audio is about plotting Patarkatsishvili's murder.
Dgebuadze tells the security officer that Patarkatsishvili is a political opponent and the enemy of the Georgian government. Dgebuadze asks the security officer to help him in liquidation of the business tycoon and promises him protection and a secure job. Dgebuadze tells him to provide with the information about cooks, security system, surveillance cameras as well as the businessman's movement routes.
Three former officials of CSD are presented charges on fact of exceeding authorities and organizing the murder.
Two recordings were confiscated upon search of the apartment of one of the charged persons. The material is produced with a device belonging to MIA and dates back to February 4 and 5 of 2007 and has to do with plotting liquidation of the late businessman.
Patarkatsishvili, aged 52, collapsed at Downside Manor, his mansion in Leatherhead, Surrey, England on February 12, 2008, sparking one of the largest estate battles in legal history.