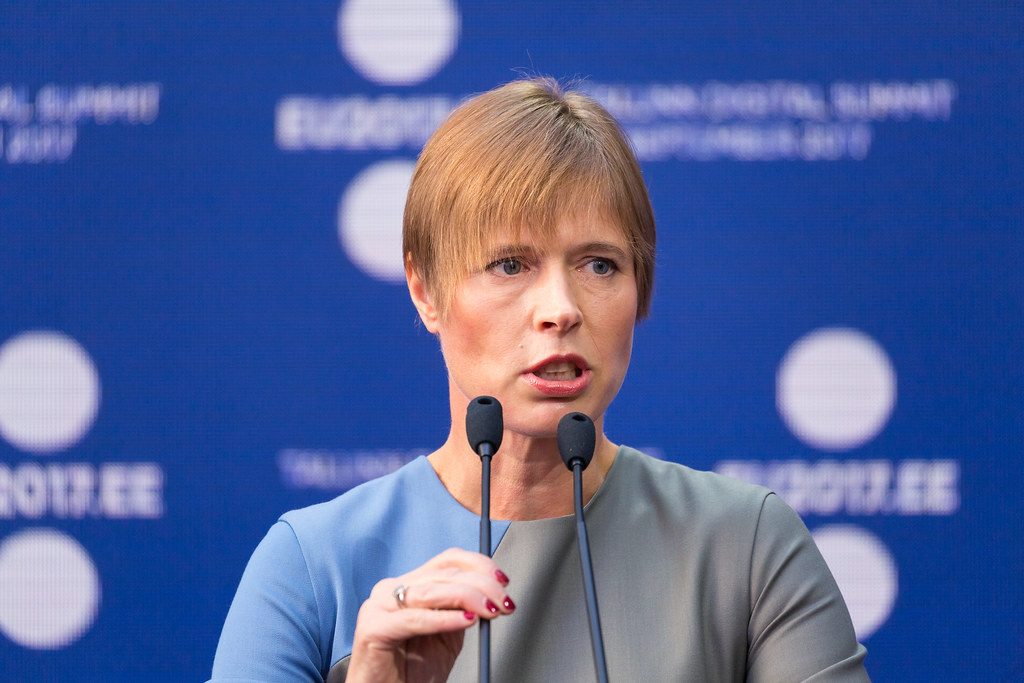 President of Estonia – Main reason why European Union should offer membership to Georgia is occupied territory of Georgia
Expansion of the European Union was discussed at the 14th Bled Strategic Forum in Slovenia. According to the Georgian Foreign Ministry, the example of west Balkans had to be reflected over other countries of the region.
According to President of Estonia Kersti Kaljulaid, Georgia was one of the countries, which was looking toward the west and was asking to be given a chance.
"The main reason why it is important not to close the door to Georgia is the occupation. Georgia's territory is partially occupied and this does not even represent a frozen conflict. Occupation of South Ossetia continues," Kaljulaid said.
President of Estonia said she believed that Georgia could become a successful reformer country and refusal of the perspective to offer membership to Georgia would be recognition of Russia's influence on the region.
"If we are feared of Russia's reaction, this is a signal that Russia still dictates who can choose a western orientation," Estonian President said.
Over the past seven years, the Bled Strategic Forum has grown into a successful platform for high-level strategic dialogue among leaders from the private and public sectors on key issues facing Europe and the world in the 21st century.