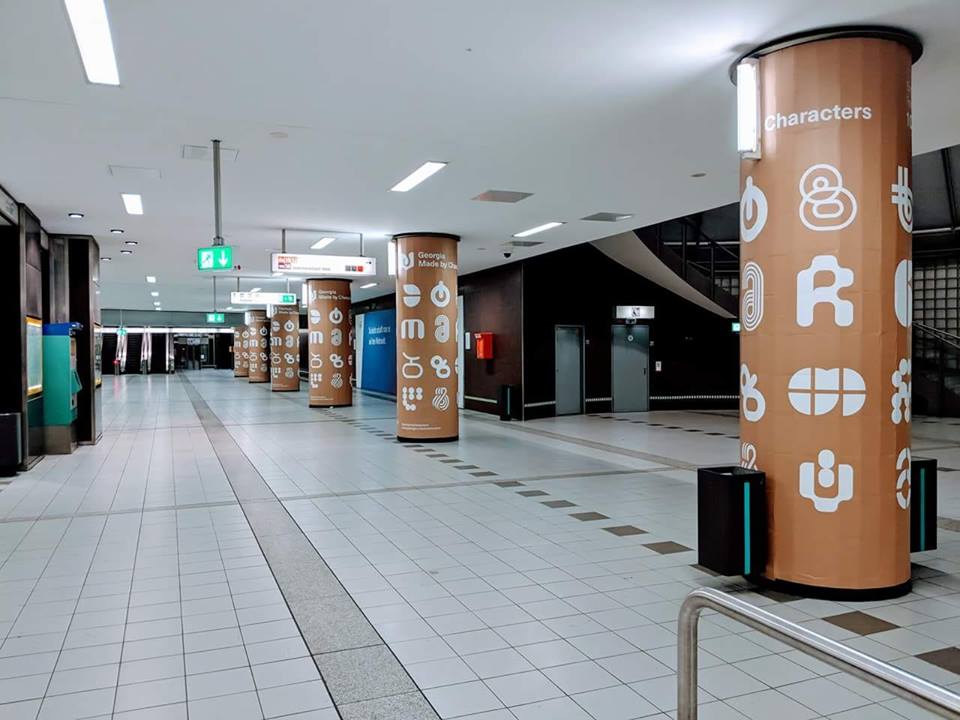 Posters on topic of Georgian language decorating Subway Stations in Frankfurt
Subway Stations in Frankfurt city of Germany are decorated with posters on the topic of the Georgian language. Gia Oniani, a well-known Georgian opera singer posted the photo in the social network.
Georgia will be represented in the status of an honorable guest country this year at Frankfurt Book Fair, which will be opened on October 9, 2018.