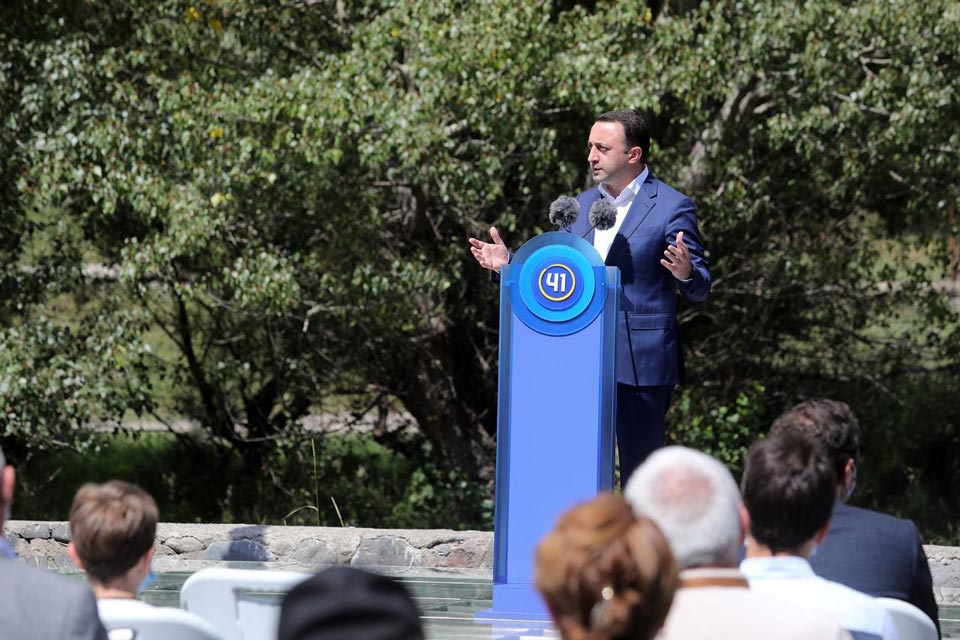 PM vows gov't to do more for people
Georgian Prime Minister Irakli Garibashvili pledges the government to do more for the people.
In a bid to overcome unemployment and poverty in the country, the government will implement more projects, PM Garibashvili stated while presenting the Georgian Dream's Akhalkalaki mayoral candidate Melkon Makarian.
"2.5 billion GEL will be invested in local production, while 7 billion GEL in agriculture in the coming years," PM declared.
Garibashvili claims Akhalkalaki residents are loyal, patriotic people who strengthen their families and homeland through working.
"Our country is distinguished by our uniqueness. We are a multiethnic, multiconfessional, tolerant country and we all have the main idea and goal – to have a strong state," PM underscored.