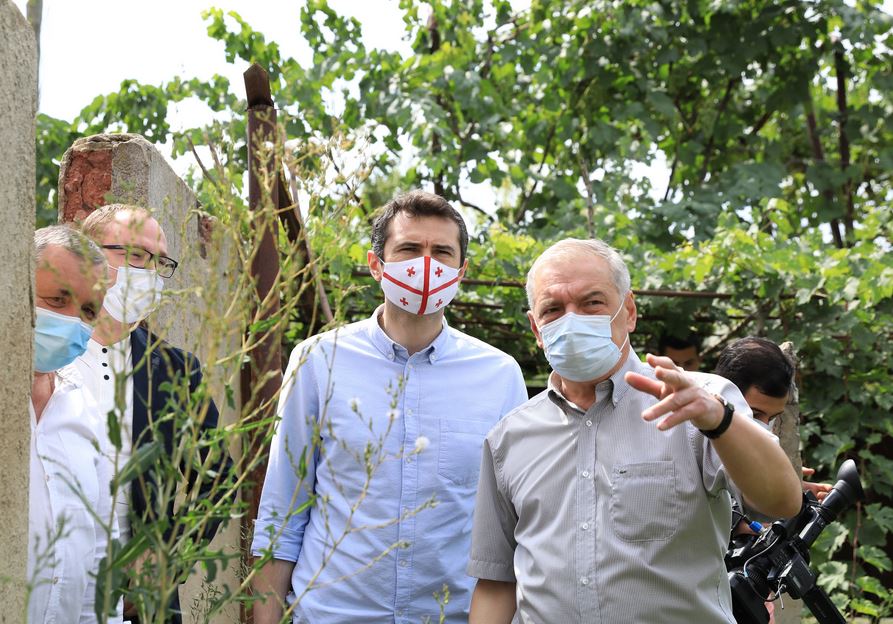 Parliament Speaker, MPs visit occupational line
Parliament Speaker Kakha Kuchava and members of the Georgian parliament visited the occupational line in Gugutiantkari village, Gori Municipality of the Shida Kartli region on Saturday.
Kuchava met the locals and heard about their concerns and need. The MPs underlined that occupation is an obvious demonstration of Georgia's national tragedy. However, they claimed that the green gardens, which the locals continue to cultivate, represent a clear sign that they will not give up living in proximity to this misfortune.
First Vice Speaker Giorgi Volski, Chairman of the parliamentary Foreign Relations Committee Nikoloz Samkharadze, Chairwoman of the European Integration Committee Maka Bochorishvili, Chair of Defense and Security Committee Irakli Beraia, parliamentary opposition MP Aleksandre Elisashvili and Head of the Veterans' Affairs State Service Koba Kobaladze visited the occupation line together with the Parliament Speaker.