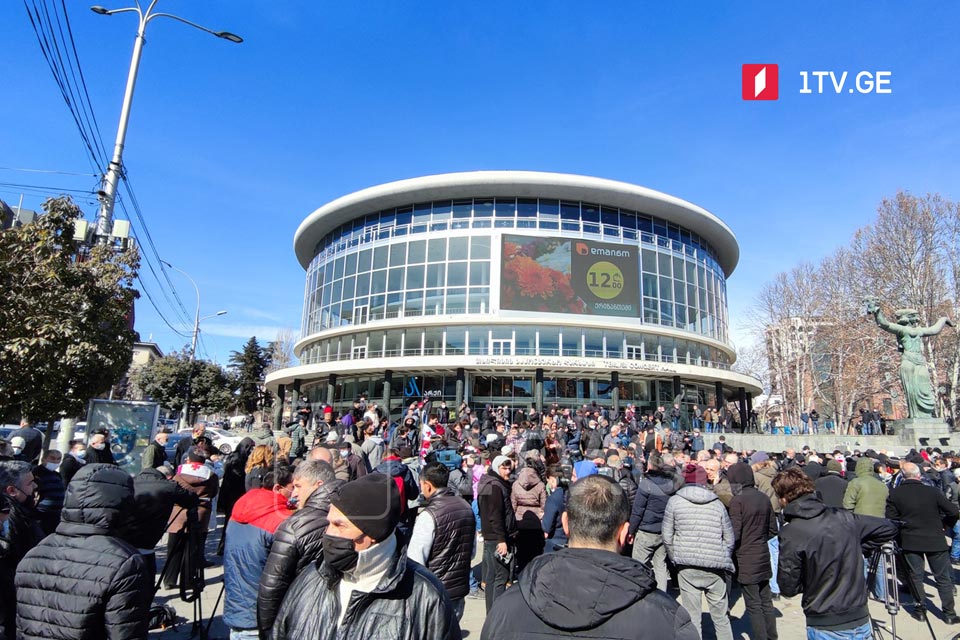 Opposition parties march in Tbilisi for snap elections
Representatives of opposition parties and their supporters are holding a protest tagged as the March for Freedom.
The protest participants demand the release of Chairman of the United National Movement (UNM) party Nika Melia and early elections.
According to Gigi Tsereteli, a member of the European Georgia party, the political processes in the country are in the deadlock.
Levan Khabeishvili, a UNM member claimed that there is a dictatorship in Georgia. "We have to show to the whole world that Georgian people will not tolerate slavery. We are a free nation with dignity and we will say our word," Khabeishvili stated.