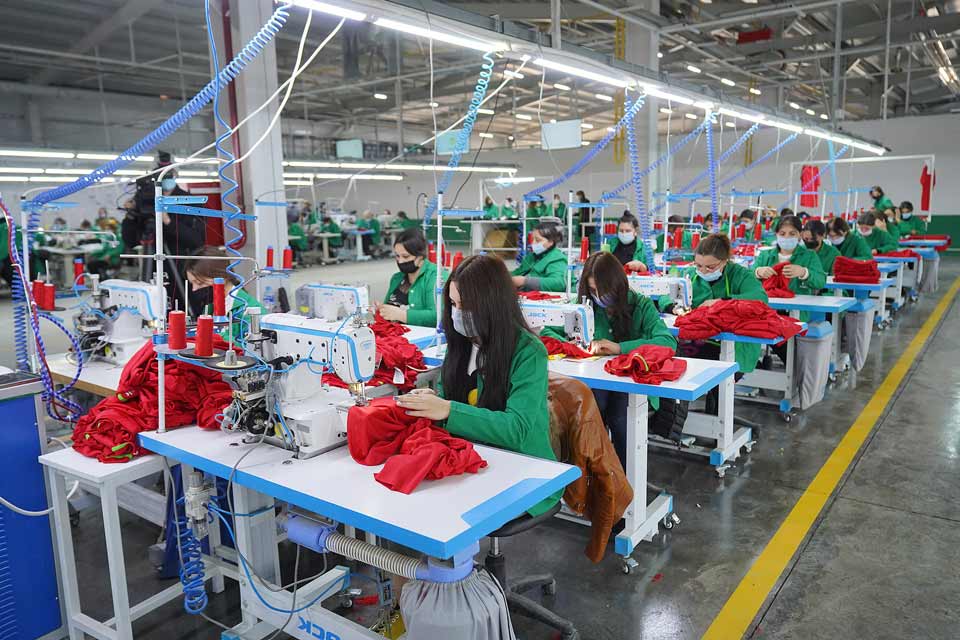 New enterprise opens in Rustavi
The new sewing factory Adjara Textile launched in Rustavi town on Monday.
"Amid pandemic, when enterprises close in many other countries, a new employment center has launched in Georgia", Natia Turnava, Minister of Economy and Sustainable Development of Georgia, stated at the opening ceremony today.
The Minister stressed that the enterprise was constructed in four months and launched in a month due to anti-crisis measures.
"Adjara Textile managed to get new contracts in foreign export markets and resumed exports faster than their global competitors. The company signed a contract with Nike during this pandemic", Minister added.
The state allocated a land plot to the Georgian Textile to build a sewing factory at a symbolic price of one Georgian Lari. 20 million GEL has been invested in the construction, including 10 million GEL as a loan within the Produce in Georgia program.
Adjara Textile has been cooperating with world-famous brands for years, including Nike, ADIDAS, Lotto, Erima, New Balance, and Under Armor. The company is 100 percent export-oriented and annually produces and exports more than 15,000,000 units of products.