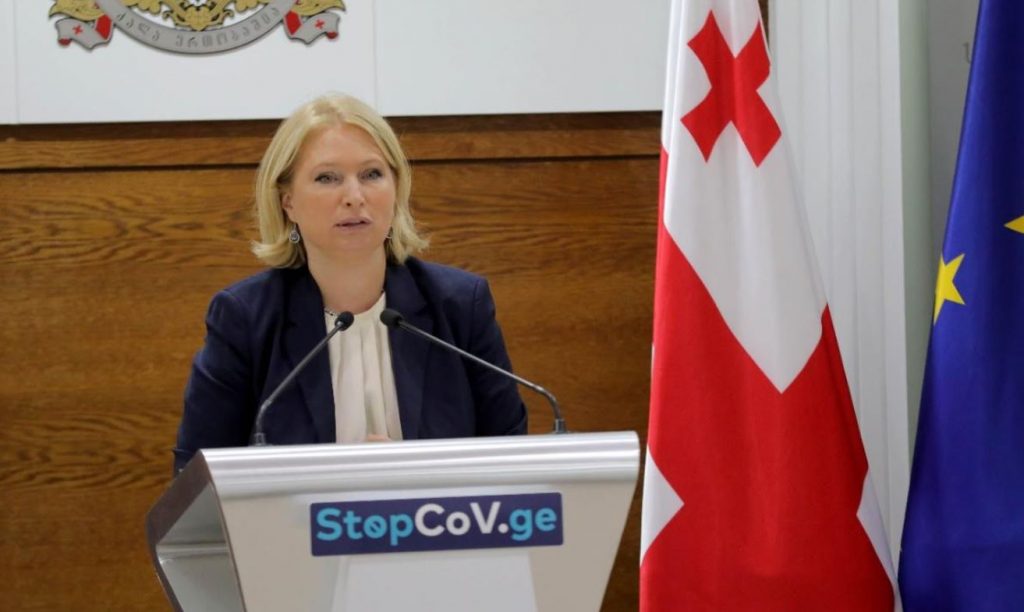 Natia Turnava: Platform for Business travellers has been launched successfully
After a month-long test regime, the platform for Business travellers has been launched successfully and fully, – Natia Turnava, the Minister of Economy and Sustainable Development, said at a briefing after the Interagency Coordination Council of Georgian Government.
According to the Minister, the statistics are already quite impressive. Up to date, about 2,700 applications of foreign citizens seeking to enter Georgia short-term have already been registered on the online platform developed especially for this purpose. Visitors registered from neighbouring countries of Georgia as well as from European countries.
According to Natia Turnava, business travellers can avoid quarantine by taking PCR tests at their own expense at certain intervals.
As Minister notes, in a few days another presentation of a new platform will be held, through which long-term foreign visitors who want to work remotely will be able to arrive in Georgia.
"There is a very high interest from different financial organisations, from employees who have switched to a remote working regime. So Georgia is the place where they can live and work remotely for their corporations", – Natia Turnava added.