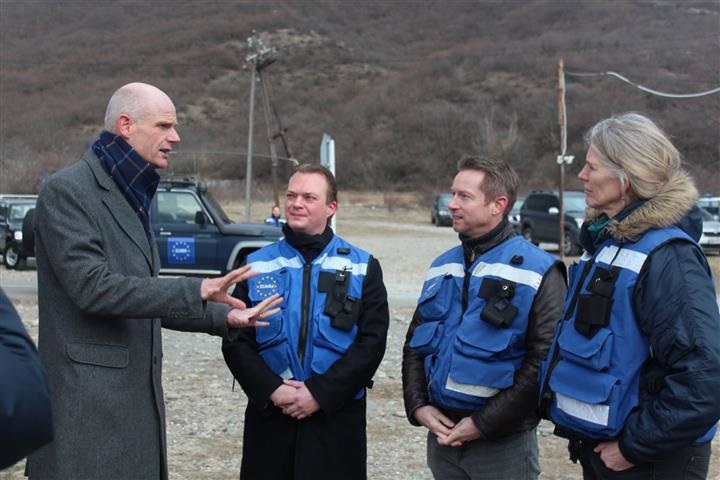 Minister of Foreign Affairs of Netherlands arrived at occupation line
Stef Blok, Minister of Foreign Affairs of the Kingdom of the Netherlands,  visited the EU Monitoring Mission (EUMM) in Georgia. EU Monitoring Mission releases this information.
Stef Blok met Dutch Monitors deployed to the Mission and expressed his gratitude to them, and the EUMM overall for its essential contribution to regional security and stability.
The Dutch Foreign Minister also appreciated the continuing efforts by the Mission to improve the quality of monitoring and reporting, including technological upgrades used by the Mission.
"I am concerned about the situation along the Administrative Boundary Line (ABL) and it's implications for people on the ground. Therefore I very much support the EUMM in its crucial role as monitoring mission and in building confidence amongst conflicting parties", –  Stef Blok added.