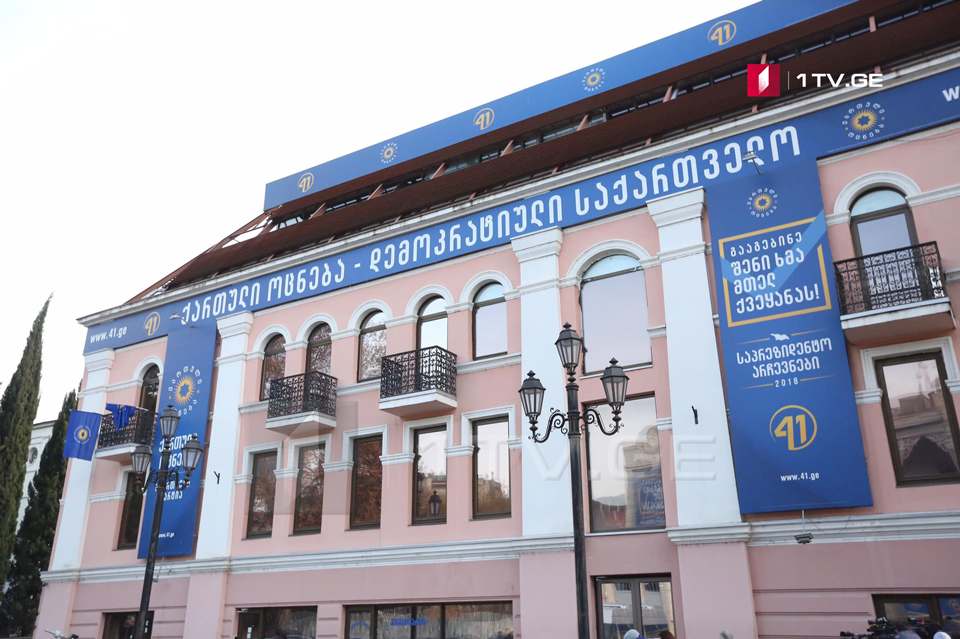 Meeting of ruling party underway at central office of Georgian Dream Party
The meeting of the parliamentary majority is underway at the central office of the ruling "Georgian Dream-Democratic Georgia" Party.
Chairman of the party Bidzina Ivanishvili is also attending the sitting. The main topic of the meeting is the recommendations provided by Venice Commission over the draft-project for selection of judicial candidates for Supreme Court of Georgia.
According to the members of the ruling team, the main part of the remarks will be taken into consideration, but there are points over which are different positions in the team.
The plenary session of the parliament will start at 12:00 and the bill will be discussed by the second reading.
The Venice Commission published the recommendations on April 16.