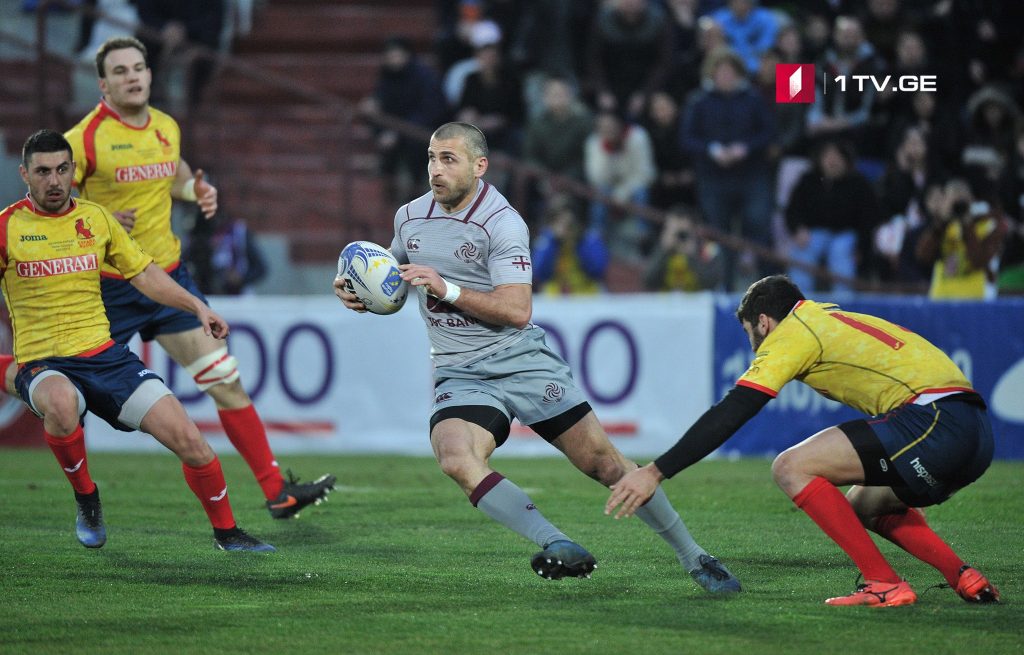 Georgian Rugby team defeated Spain with score 23:10
The Georgian National Rugby Team "Borjghalosnebi" played a match against Spain within the framework of 2018 European Championship and defeated the rival with the score 23:10. The match took place at Mikheil Meskhi Stadium in Tbilisi.
After the match against Spain, "Borjghalosnebi" will depart for Krasnodar to play a match against Russia on March 10. The last match will be held at Dinamo Arena in Tbilisi – Georgia vs. Romania.