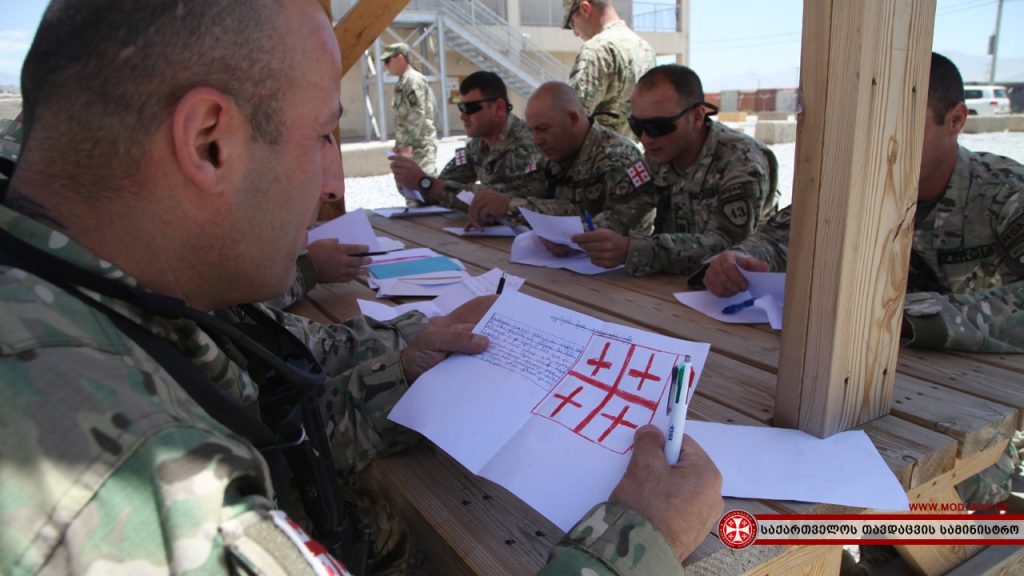 Georgian peacekeepers received letters from schoolchildren
Military personnel of the 43rd Battalion of IV Infantry Brigade stationed in Bagram Airfield, Afghanistan received letters from the Georgian schoolchildren within the frames of the project "Letters to Soldiers".
Students of the Georgian public schools wished Georgian peacekeepers successful mission and safe return to homeland.
Georgian military personnel taking part in the Resolute Support Mission thanked schoolchildren for their warm wishes and wrote answers that will be delivered to the Public Schools of Tbilisi, Poti, Mestia and Kutaisi.
"Letter to Soldiers" is a joint project of the Ministry of Justice, Ministry of Defence and the Ministry of Education and Science, which is implemented by the students with the support of the Crime Prevention Centre since 2012. Under the project, the letters were collected throughout Georgia by the Center and sent to Georgian soldiers deployed in Afghanistan by the Defence Ministry. The goal of the project is to support Georgian military serving far away from homeland.
Ministry of Defence of Georgia releases this information