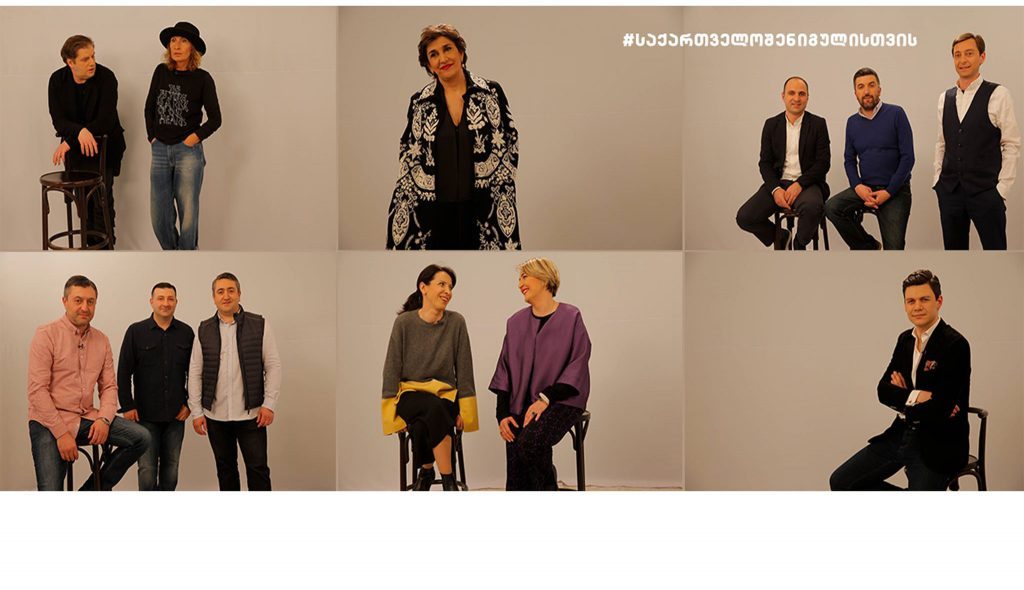 #Georgia For You – Campaign in support of Georgia at Eurovision begins
Well-known persons unite in support of Georgian contenders "Iriao" Band at 2018 Eurovision Song Contest (ESC). Director Basa Potskhishvili shot popular faces in First Channel studio and took part in the campaign together with her colleague Davit Doiashvili.
Videos will circulate on facebook page of First Channel where singer Eka Mamaladze, "Shdivkatsa," members of "Georgian Voices," Zaza Majanishvili, Misha Mdinaradze, Nato Metonidze, Liza Bagrationi, Datuna Aladashvili and Zviad Bolkvadze will express support to "Iriao" Group.
They will call on Georgian emigrants for becoming actively involved in the campaign and vote for Georgia on May 10. Any interested person can shoot the video and upload it on facebook page – share love and support to Georgia.
Georgian contenders, an ethnic-jazz band "Iriao" will perform an entry song "For You" in the second semi-final of the contest on May 10. ESC 2018 will be held in Lisbon, Portugal. The 43 countries will participate in the contest.