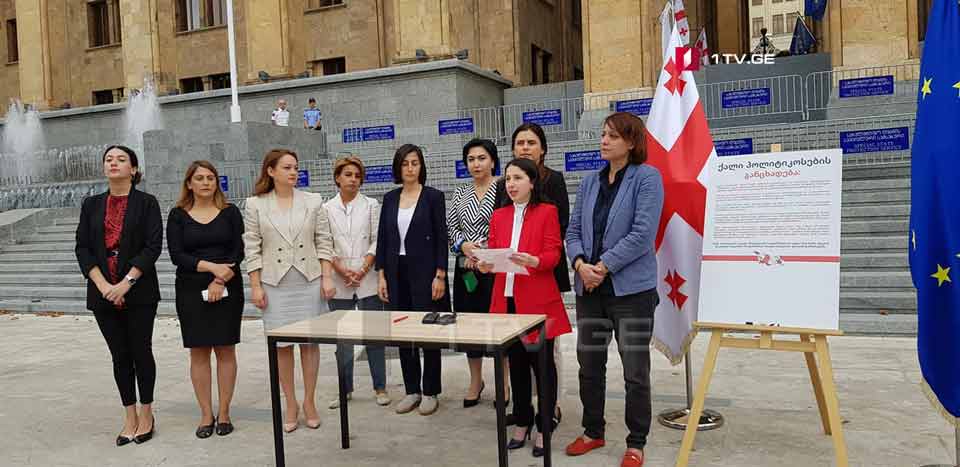 Female politicians unite against illegal covert videos reflecting private life
Female politicians have united against the illegal covert videos reflecting private life, distribution of such footage and blackmailing. They signed a new memorandum on protection of women's rights.
The memorandum says that manipulation with private life and making it public represents a severe method of moral discrediting and marginalization. The politicians call on law enforcement agencies for reaction on similar crimes.
"We, women politicians, support all women who have become victims of the disclosure of personal life. We condemn the attack on women's private or public lives. Struggle against women with such methods not only violates human rights, but also undermines representative democracy," reads the text of the memorandum.
Teona Chalidze, Ana Bibilashvili, Tina Bokuchava, Ana Kobakhidze, Tamar Khulordava, Khatia Dekanoidze, Tatmta Shamatava, Irina Priodze, Lana Galdava, Nana Tokhvadze, Medea Metreveli, Ani Mirotadze, Teona Akubardia, Khatuna Gogorishvili, Nino Goguadze, Eka Beselia, Salome Samadashvili and Tamar Chugoshvili signed the memorandum.