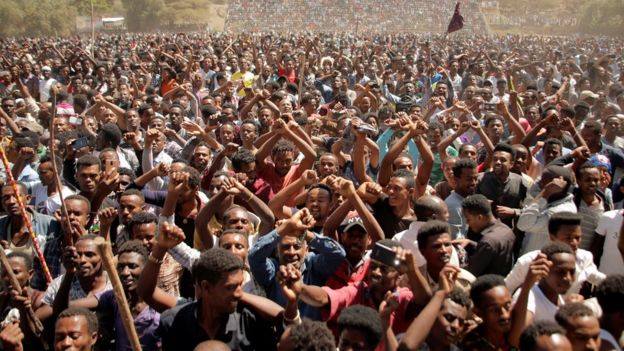 Explosion at rally for new Ethiopian prime minister
An explosion has disrupted a huge rally for Ethiopia's new, reformist prime minister shortly after he spoke and was waving to the crowd that had turned out in numbers unseen in recent years in the east African nation.
The state broadcaster reported that a few people had been injured in the incident on Saturday. Police said they were investigating. Footage showed the prime minister, Abiy Ahmed, being rushed from the scene by security guards, The Guardian reports.
Abiy had addressed the crowd in Addis Ababa's Meskel Square as supporters wore clothes displaying his image and carried signs saying "One Love, One Ethiopia".
Abiy told the crowd of tens of thousands that change was coming and there was no turning back. "For the past 100 years hate has done a great deal of damage to us," he said, stressing the need for more reforms.
Abiy, 42, took office in April and surprised Africa's second most populous country by announcing the release of tens of thousands of prisoners, the opening of state-owned companies to private investment and the unconditional embrace of a peace deal with rival Eritrea.