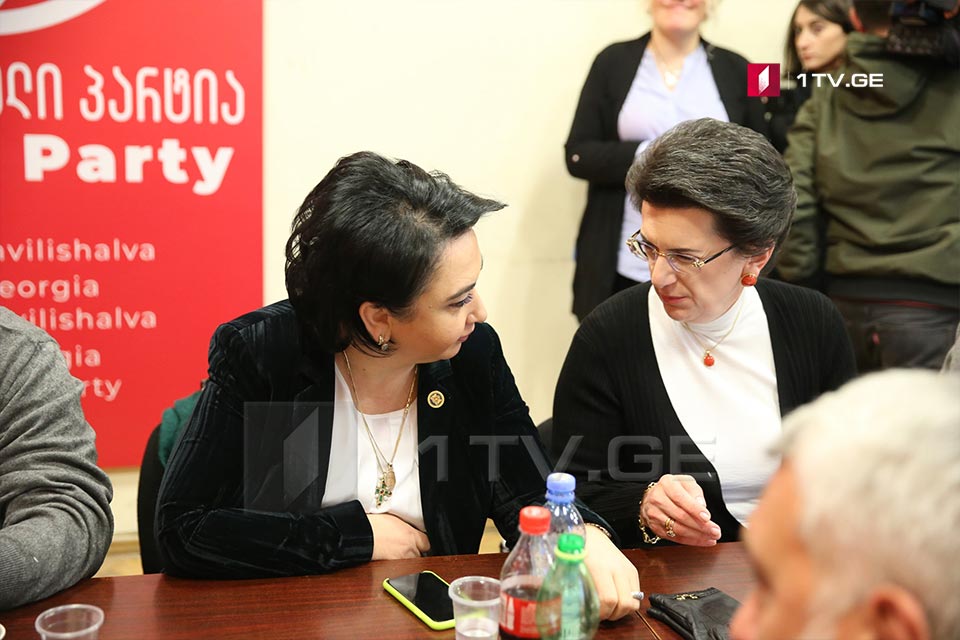 Eka Beselia states that position on electoral system will be introduced to diplomatic corps
Eka Beselia, the leader of "For Justice" says that the opposition does not plan to continue dialogue with the government within the existing format. She announced this after a meeting of opposition parties at the Labor Party office today.
According to Eka Beselia, several representatives will be selected who will meet with the diplomatic corps and present their joint position. This position implies that the government should propose another, more proportional initiative and release the arrested opposition leaders.
"It is impossible to continue negotiations within the same format. The short period of time remained until the elections and constitutional change should be initiated rapidly.
We have a single position, everyone agrees that the current proposal of the ruling party is unacceptable. The agreement should be made on other principles that are first and foremost close to the proportional electoral system. Then those political leaders who are now in custody should be released", – Beselia said.