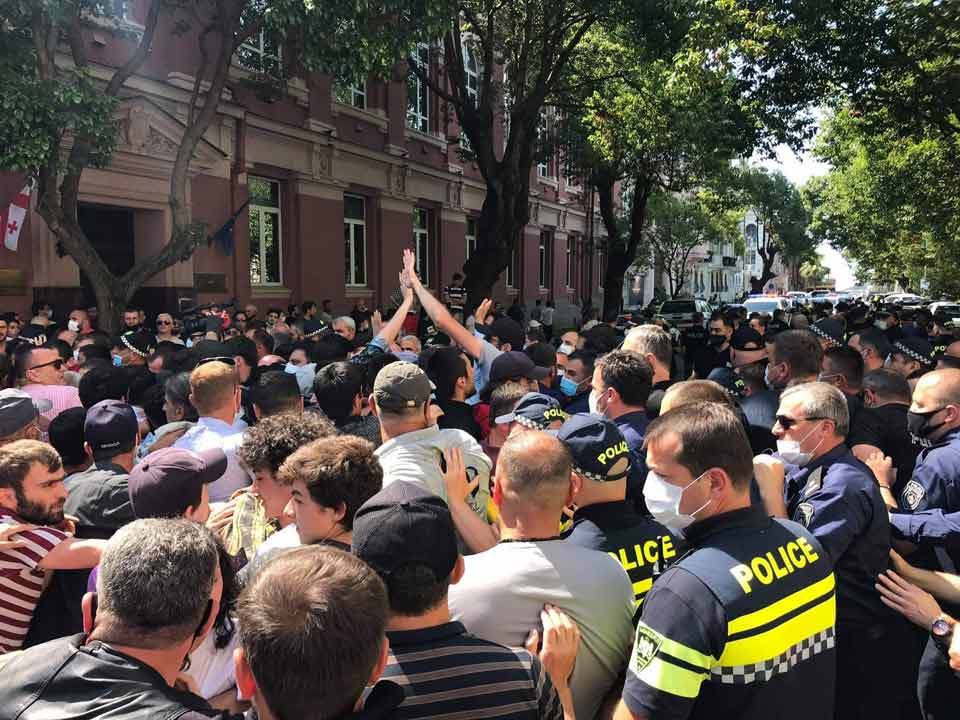 Clash in Batumi
Police have apprehended several protesters during a skirmish outside the Adjara Government building in Batumi. United National Movement party member Bondo Tedoradze is among the detainees.
The relatives of detained anti-Namakhvani HPP protesters tried to set up tents outside the building but the police did not let them which resulted in a confrontation.
The rally participants demand the release of seven persons detained earlier in Rioni gorge. Defendants are charged with organizing and participating in gang violence.