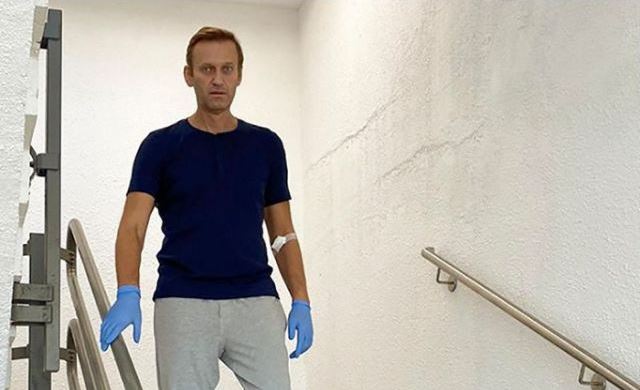 Angela Merkel visited Alexei Navalny in Berlin hospital
German Chancellor Angela Merkel visited Russian opposition politician Alexei Navalny in Berlin hospital, Der Spiegel reported.
Spiegel said Merkel went to see Navalny in the Charite hospital, where he received treatment for a month after being poisoned in Russia.
A spokesman for Merkel declined to comment on the report.
The German government says tests in Germany, France and Sweden have shown Navalny was poisoned with a Novichok nerve agent. Moscow has denied any involvement in the incident.
Alexei Navalny was discharged from the Charite hospital on September 23.