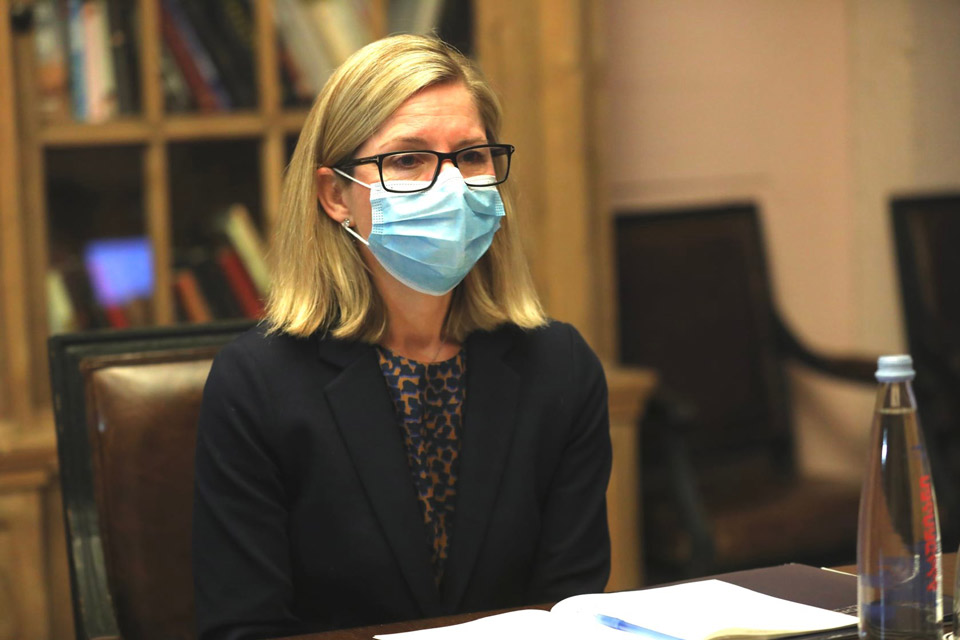 World Bank ECA Vice-President: We see many of reforms are very promising for Georgia
"We see many of the reforms – particularly in human capital development and formation, as well as structural issues, such as SOE reform and building a more green and digitized recovery – to be very promising for Georgia in the years to come" stated Anna Bjerde, World bank Vice President for Europe and Central Asia (ECA) after her meeting with H.E. Lasha Khutsishvili, Minister of Finance of Georgia.
As she also noted, the World Bank commends Georgia for the economic recovery currently observed in the country.
"I was here over the summer. We had a great opportunity to take stock of our collaboration. It is a very long-standing partnership between the Government of Georgia and the World Bank. We are looking and very much appreciating a strong recovery in economic terms in Georgia in 2021, following a difficult year in 2020.

But we also discussed some of the challenges going forward, which of course are focused on the continued surges in COVID and COVID cases, but also the Government's response in very much around the increasing vaccination rate, but also other incentives and mechanisms to protect the population.

We also discussed economic issues. The whole world is finding these challenges with rising inflation and the impact it is having on the economy and population. We talked about the measures being undertaken here in Georgia in terms of monetary policy to address inflation.

We also talked about the forthcoming reform program, which the World Bank looks forward to supporting" stated Anna Bjerde, World bank Vice President for Europe and Central Asia (ECA).
She also pledged the readiness of the World Bank for continuing support of the country in the implementation of key reforms.