Voting procedure in selection of Georgian judicial candidate ongoing at PACE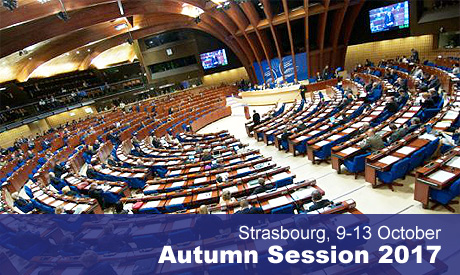 The voting procedure in election of judicial candidate of Georgia for post of judge at Strasbourg Court is ongoing at the Parliamentary Assembly of Council of Europe (PACE).
The candidate, who collects more than 50% of votes, will be declared as the winner. In case of the second round of balloting, the candidate, who gains more votes, will win. The elected judge will begin performing of duties starting January, 2018. The winning candidate will take the post with 9-year term.
The three candidates presented by Georgia qualified for the next stage of selection process. The judicial candidates of Georgia are: Lali Papiashvili, deputy chairperson of the Constitutional Court of Georgia, Otar Sichinava, former judge of the Constitutional Court of Georgia and incumbent judge of the Court of Appeal, and Ambassador of Georgia to Germany Lado Chanturia.
Chanturia is considered as the most qualified candidate for the post. Tea Tsulukiani, Georgian Justice Minister said that the list had overcome many barriers in Georgia. In case the winner is not revealed through the first round of voting, the second tour will be held on October 11.