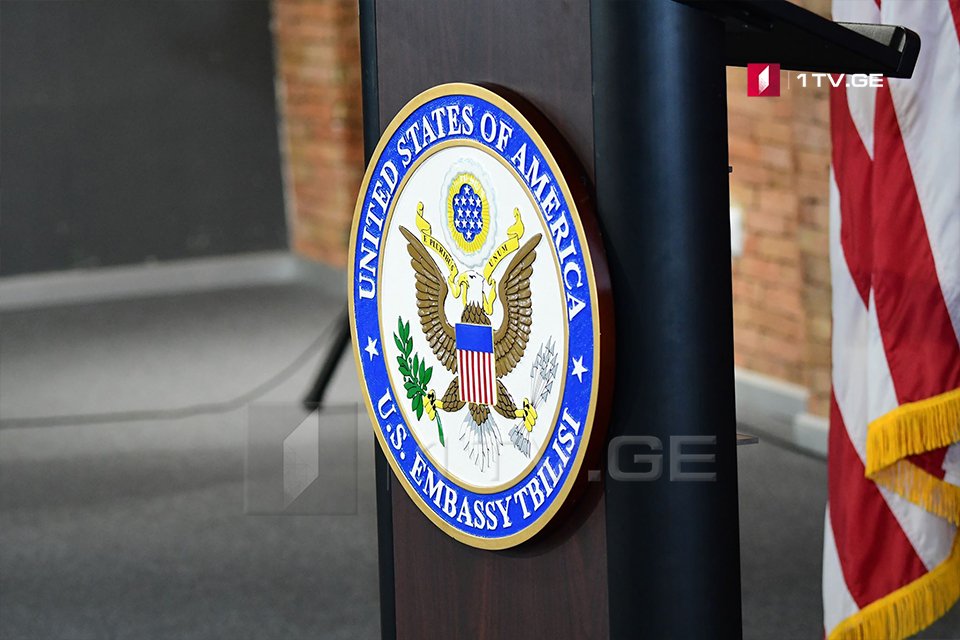 US supported Georgia's judiciary for 30 years through various programs, US Embassy says
The United States supports Georgia's judiciary through different programs aimed at strengthening its capacity and independence, reads the statement of the US Embassy in Georgia.
"For 30 years, the United States has supported Georgia's judiciary through programs intended to strengthen its capacity and independence. Our non-partisan, apolitical support has been provided no matter the party in power. We are confident that our efforts are in compliance with both Georgian and US law," reads the statement.
This statement from the US Embassy confirms that the opposition has been lying and accusing the embassy of crimes throughout this entire period, which is absolutely unacceptable, Irakli Kobakhidze, Georgian Dream Chair, told reporters.
Earlier, some opposition forces alleged that the court verdict for Nika Gvaramia, Director General of Mtavari Arkhi, prompted the US Embassy to exclude judge Lasha Chkhikvadze from the advanced training program. Under this program, Lasha Chkhikvadze was supposed to go to Florida for a seminar, fully paid for by the embassy.