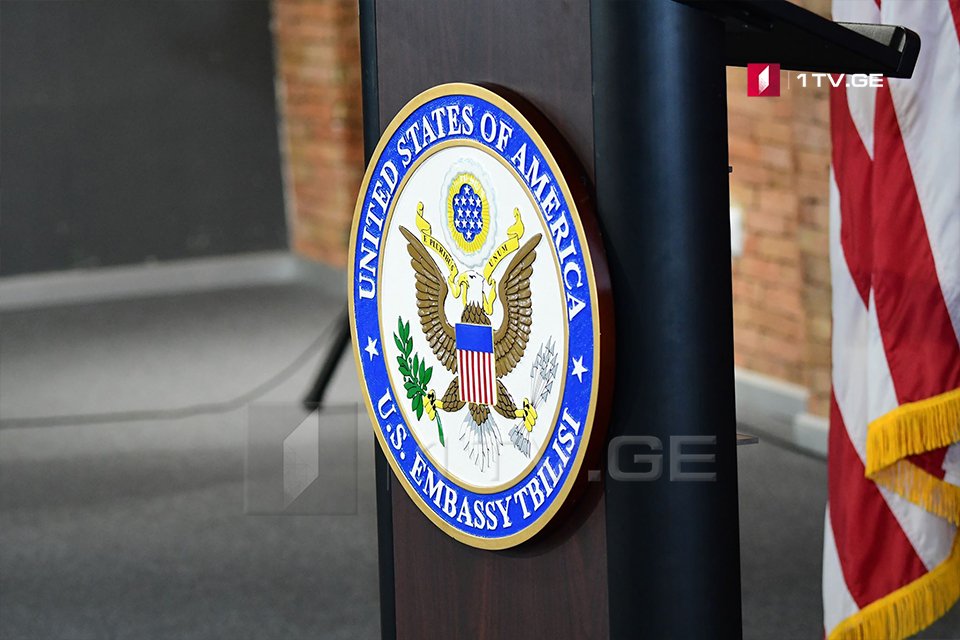 U.S. Embassy looks into reports about incident on Embassy's territory
The U.S. Embassy is studying the reports about  the incident that took place on the territory of the Embassy.
"The U.S. Embassy is aware of reports of an altercation during our Independence Day event on the Embassy compound. We are looking into these reports," Embassy wrote in its Statement.
According to Vato Tsereteli, the founder of TV Pirveli, Georgian Dream MPs attacked and physically assaulted him on the territory of the US Embassy. Anri Okhanashvili, a member of the Georgian Dream, claims that this was a 'dirty provocation' by Vato Tsereteli.