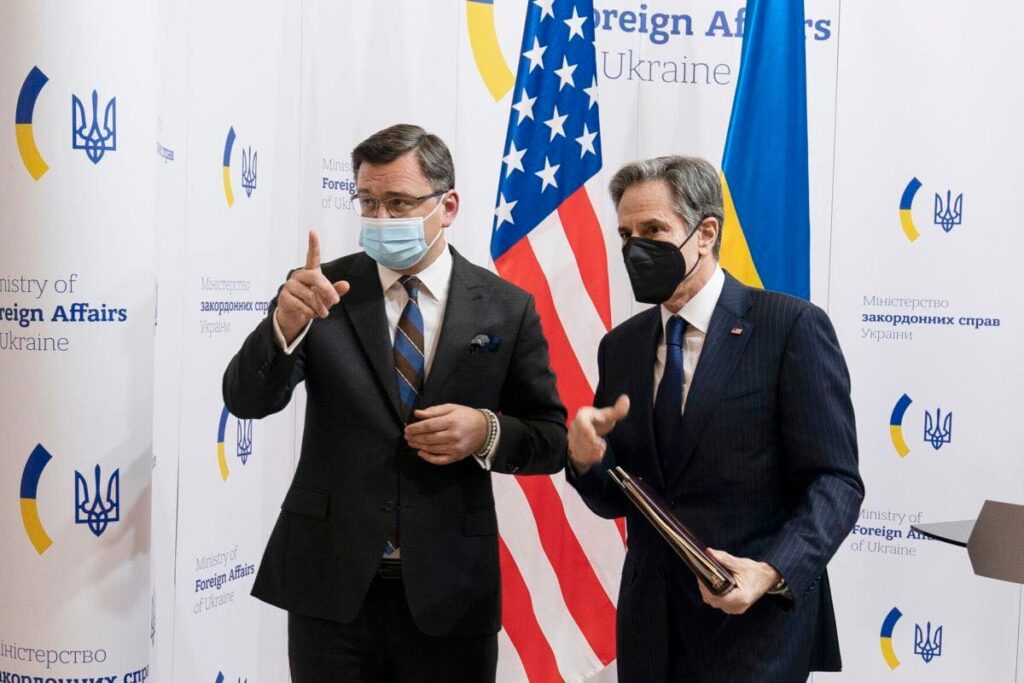 US Secretary of State: Russia invaded Georgia, Ukraine, left forces in Moldova
Russia is trying to exert its power over its neighbour countries by invading Georgia, Ukraine and leaving its forces in Moldova against the will of its people, said US Secretary of State, Antony Blinken during a press conference held in Kyiv jointly with Ukrainian Foreign Minister, Dmytro Kuleba.
"I can't read President Putin's mind.  I can't tell you what he's thinking.  I can tell you that we have to base what we're doing on what we see as well as on history.  And unfortunately, tragically, recent history has been Russia trying to exert its might over its neighbors: invading Georgia, invading Ukraine, leaving forces in Moldova against the will of its people and its government, and now massing very significant forces on Ukraine's borders.  And so we have to base our actions on the facts and on what we can plainly see," Blinken said.
According to the US Secretary of State, Russia has two paths – diplomacy or aggression.
"As I've said, based on that and in very close consultation with our partners in Ukraine, our allies throughout Europe, we've offered two paths to Russia: a diplomatic path through dialogue to try to resolve these differences peacefully and to proceed to de-escalation; alternatively, the other path, if Russia decides to renew its aggression against Ukraine, is one of conflict and severe consequences.
Now, it's clear that the preferable path, the responsible path, is diplomacy.  That would be better for everyone, and that's why we're leaving no stone unturned in trying to pursue it through the intensive consultations that we had last week, as I said, bilaterally with Russia through our Strategic Stability Dialogue, at the NATO-Russia Council, and the OSCE.  And we continue to test whether, through diplomacy, we can help de-escalate this conflict and resolve these differences peacefully," Antony Blinken said.