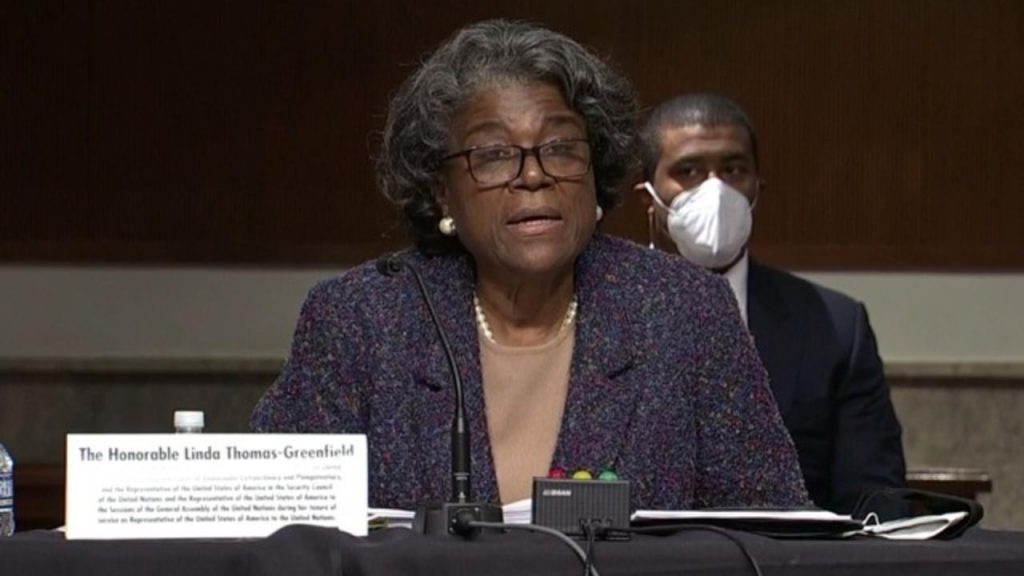 US Representative to UN: We urge OSCE to push for Russia to end its occupation
U.S. Representative to the United Nations, Linda Thomas-Greenfield, mentioned the issue of the occupation of Georgian territories by Russia at a UN Security Council on OSCE Cooperation.
"Russia continues to occupy nearly 20 percent of Georgia's territory while supporting or systematically ignoring abuses of Georgian citizens living in or near Abkhazia and South Ossetia. Russia has not yet fully implemented the 2008 ceasefire, including its obligation to withdraw its forces to pre-conflict positions, or its commitment to allow unfettered access for humanitarian organizations. The United States firmly supports Georgia's sovereignty and territorial integrity. We urge the OSCE to push for Russia to end its occupation and implement the 2008 ceasefire agreement in full", Linda Thomas-Greenfield said.