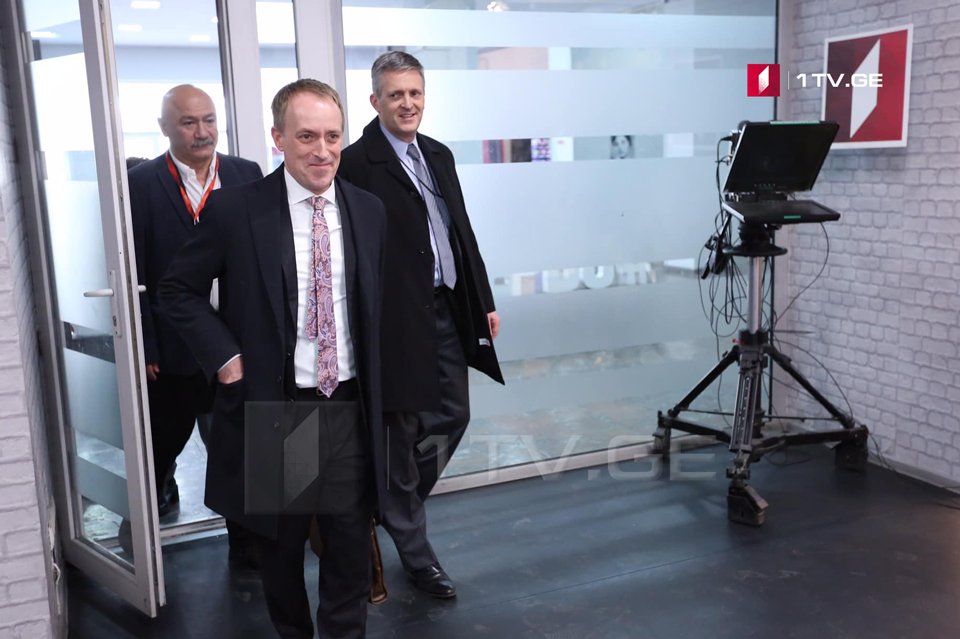 US Embassy Representative: Activities of the First Channel are remarkable, I'm glad to be a part of it
Representatives of the US Embassy got acquainted with the activities of the First Channel project "Diverse Georgia".
US Embassy representatives were provided with the information about the project by the head of the "Diverse Georgia" team Ramilia Aliyeva.
"We have presented the "Diverse Georgia" project, spoke about the activities of Public Broadcaster in terms of diversity coverage and how our citizens that lack knowledge of the state language are provided with the information.
The main goal of the project is to ensure accessibility of information for ethnic minorities, their engagement in daily activities of the First Channel and integration into the media products produced by the Public Broadcaster", – Ramilia Aliyeva said.
For the timely provision of ethnic minorities with information, the First Channel has launched various activities. With the support of the US Embassy, the main news program of the First Channel "Moambe" at 9:00 pm is simultaneously translated into Armenian language and distributed through various media sources. This ensures providing timely information to the Armenian population living in Georgia about the processes ongoing in the country or abroad.
Jeffrey Reno, head of the public affairs department of the US embassy made a comment after the presentation.  According to him, the project of the First Channel "Diverse Georgia" is very important.
"It's very remarkable what you are doing here on the First Channel. I'm very glad to be a part of all this. It is very important that everyone in Georgia has access to television. I'm happy to be here and looking forward to your future programs," – said Jeffrey Reno.
About 30 employees, members of ethnic and religious minorities, are employed in the Diverse Georgia project.
​