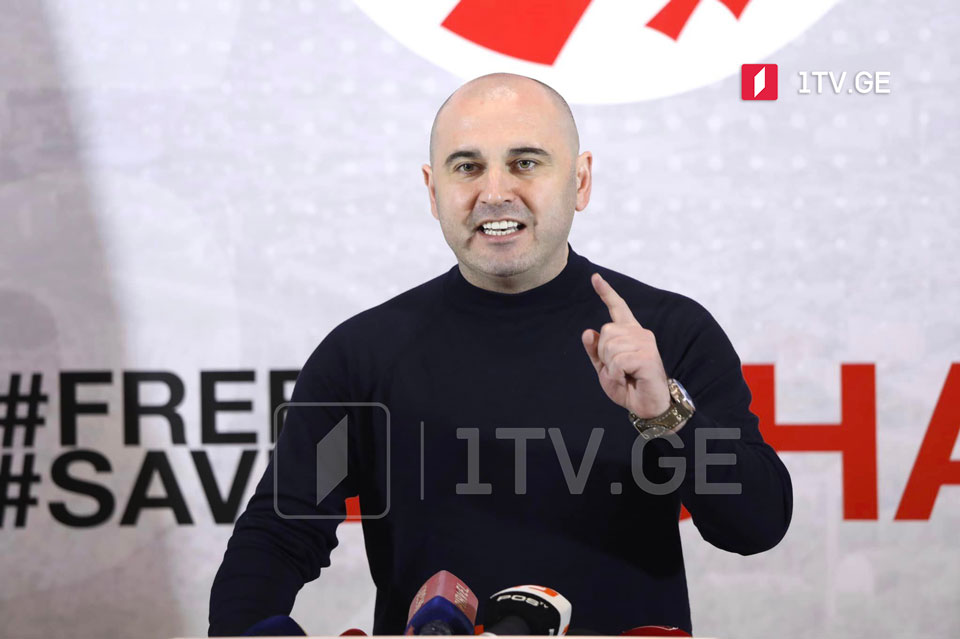 UNM to continue struggle until Georgia liberated, UNM chair says
It is crucial that Strasbourg recognizes Mikheil Saakashvili's plea, and legally, this dispute will continue, Chair of the National Movement, Levan Khabeishvili, responded to the ECHR ruling.
As he remarked, the 'Russian party' in Georgia is attempting to deliver facts to the people in their picked manner.
"We must present accurate information: Strasbourg has made a decision, rejecting immediate transportation of President Saakashvili to Warsaw; the Strasbourg court discussed nothing else this time. Importantly, the Strasbourg court acknowledged the lawyers' substantiated evidence and stated that the case would be considered," Khabeishvili added.
"Before considering the appeal, the Strasbourg court stated that it would be unacceptable to require the Georgian authorities to transfer Saakashvili to another country immediately", said Shota Tutberidze, the ex-President's lawyer, explaining that the ECHR judgment is not final, but rather a procedural decision made about Saakashvili's transfer issue.
"The defence's motion was to order the government to transfer Saakashvili to one of Europe's capitals immediately before the court finished its substantive consideration of the case or even before it began. This is the only procedural issue to which we have received an answer today," the lawyer explained.
Georgian Justice Minister announced today that the European Court of Human Rights (ECHR) rejected Mikheil Saakashvili's lawyers' appeal and did not oblige the state to transfer the jailed ex-President for treatment.