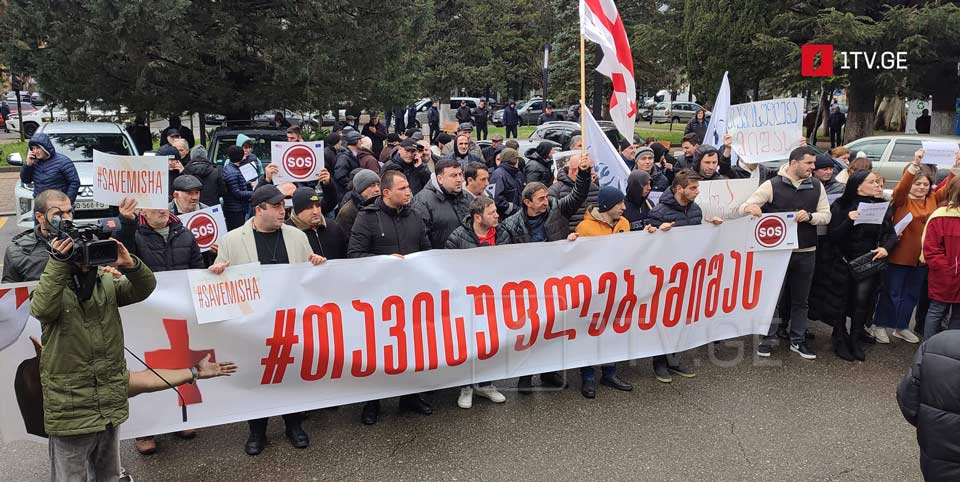 UNM rallies at Khelvachauri mayor's office
The opposition United National Movement (UNM) party is holding a rally at the mayor's office in Khelvachauri, Adjara.
Protesters demanded the release of imprisoned ex-President Mikheil Saakashvili, while supporters of former UNM Chair Nika Melia did not join them.
Local organisers claim similar demonstrations will be held in other municipalities as well.
"We will not let the Russian Dream destroy Georgian history or kill President Mikheil Saakashvili," Misha Bolkvadze, chair of the UNM's Khelvachauri office, warned.
Law enforcers present on the ground have removed one resident who opposed holding the demonstration.
The United National Movement (UNM) opposition party announced everyday rallies across Georgia after the Tbilisi City Court denied to free ex-President Mikheil Saakashvili or to defer his jail term on February 6.