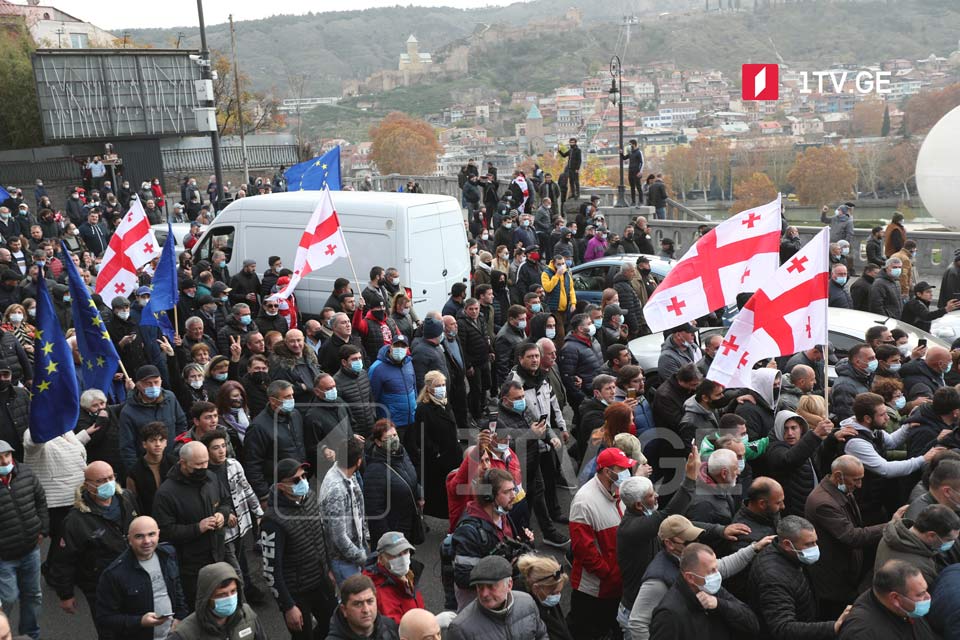 UNM marches in Tbilisi 
The United National Movement (UNM) opposition party members and supporters are marching from the Avlabari metro station to Baratashvili street.
They demand Mikheil Saakashvili's transfer to the civilian clinic from the prison hospital, early proportional elections and the government's resignation.
UNM leader Nika Melia pledges to hold non-stop rallies until their demands are met. He announced to block both banks of the Mtkvari River today from 3 pm to 5 pm.
MIA warned UNM over the protest, saying "intentionally creating obstacles for traffic is prohibited by Article 11 of the Law of Georgia. Any violation of the law will be addressed promptly."