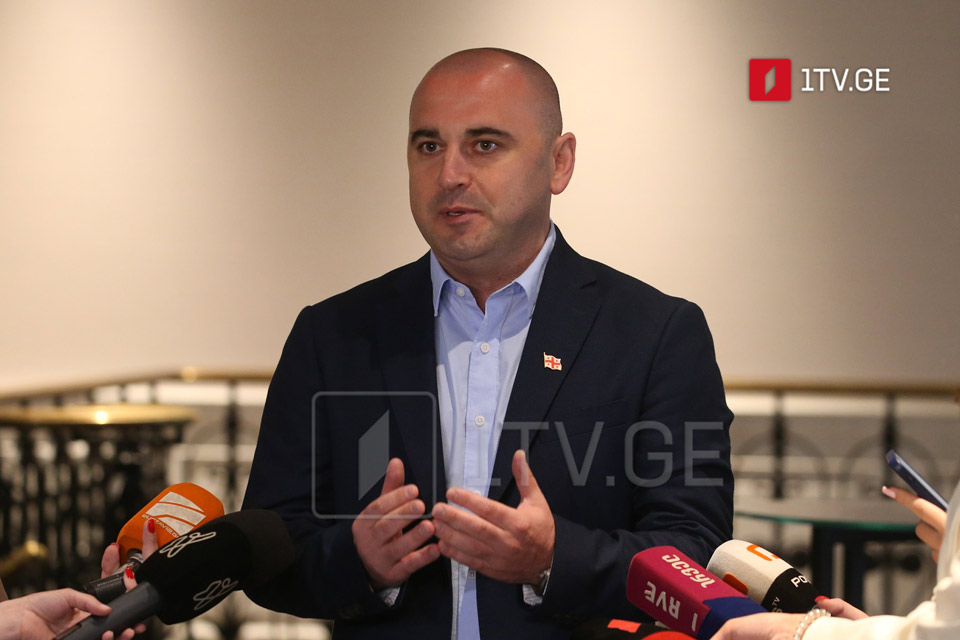 UNM Chair calls on citizens to gather at Rustaveli Avenue
Levan Khabeishvili, the opposition United National Movement (UNM) party chair, urged the citizens to assemble at Rustaveli Avenue in downtown Tbilisi at 7 p.m. to agree on an action plan.
Levan Khabeishvili said that the involvement of everyone against the current government, which protected "Russian spies" was vital.
"We are not going to hand over our country to these Russians. If it is physically necessary, of course, we will fight; we will defend ourselves and respond adequately," he said.
Last week, the U.S. Department of State announced the designation of several individuals and entities in response to Russia's actions in Ukraine, with former General Prosecutor of Georgia Otar Partskhaladze being one of those sanctioned.
The National Bank of Georgia yesterday issued a statement informing the public of the amendment to its regulation. NBG claimed that "being guided by the Constitution of Georgia and the presumption of innocence, it considers that the Georgian citizen cannot be subjected to international sanctions in the absence of a conviction by a Georgian court."