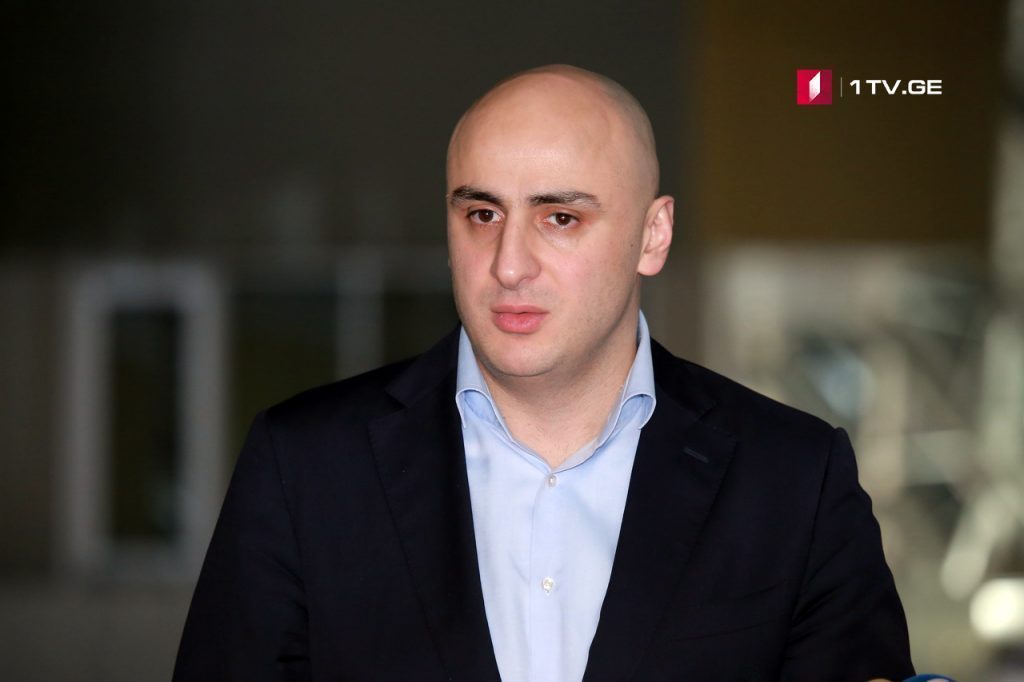 UNM Chair calls for actions as Saakashvili's 'vital signs deteriorate'
United National Movement Chair Nika Melia presses for action as Georgia's former president Mikheil Saakashvili's "vital signs are deteriorating."
Melia stresses the need for Saakashvili's transfer to a multifunctional hospital "until he collapses."
UNM Chair called on supporters to attend tomorrow's rally at the 12th Rustavi Prison.
"We will kick off a permanent protest rally in support of Saakashvili at Rustavi Prison tomorrow at 5 pm. We will stay there overnight until he is transferred to a multifunctional hospital. The patriots from all cities, regions and all villages will also join us," he underscored.
On day 36 of hunger strike, @SaakashviliM's health condition is close to critical. ?? gov still refuses to transfer the ex-President to a civil hospital despite multiple calls by doctors, Ombudsman, State Inspector's Office & civil society on urgent need for adequate medical help

— UNM Georgia (ენმ) (@UNMGeorgia) November 5, 2021
Earlier today, Mikheil Saakashvili has sent another letter from prison, saying "it is time to develop electoral revolution recorded on October 30 and move to snap elections."
"Many of us should attend Saturday rallies without political affiliation, demanding snap elections and my release," the letter reads.
Law enforcers arrested Mikheil Saakashvili in the Georgian capital of Tbilisi on October 1. He kicked off a hunger striker day after detention.
The ex-president is charged with several criminal offences. In 2018, he was sentenced to six years in prison in absentia for abuse of power.