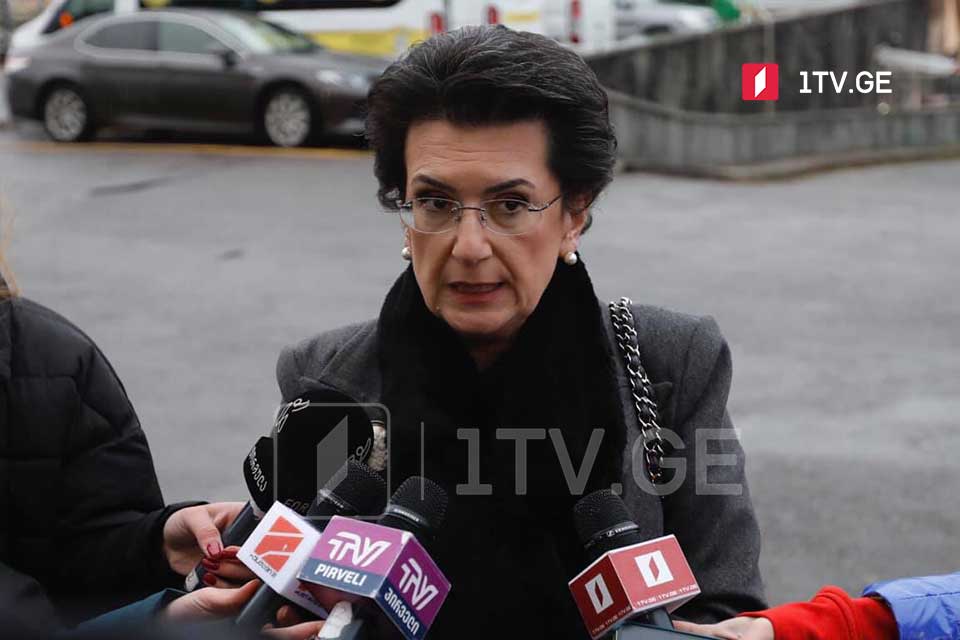 United Georgia Leader wonders MEP Viola von Cramon's taking seat if elections forged
Nino Burjanadze, Leader of the opposition United Georgia party inquired how MEP Viola von Cramon would take up her seat in the European Parliament if elections were forged.
"Let MEPs give up making such statements that anyone should engage in the parliamentary work through forged elections. This is absolutely unacceptable unless early elections are appointed and political prisoners are released," Nino Burjanadze stated.
Leader of the United Georgia party said the opposition will continue active communication with western partners to urge them to impose sanctions against Bidzina Ivanishvili (former Chair of GD party.
According to MEP Viola von Cramon, the opposition should take responsibility and the first steps to defuse political crisis in Georgia. She said boycotting the parliamentary work was not a solution.